Your free home test explained
You can be sure that with Specsavers home visits, your eye test will be thorough and carried out with all the care and attention you'd expect. All our visiting opticians are fully qualified and experienced in conducting eye tests at home. We are proud of our high standards of service and will do everything we can to make our visit as straightforward as possible.
Your free home eye test explained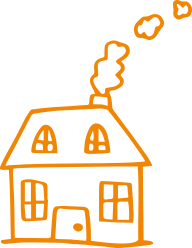 1
Request a
home eye test
You can request a home visit using the form on this page or by calling us on 0800 198 1132. We'll take a few details to ensure that you are eligible for a free home eye test and then arrange a convenient time to visit.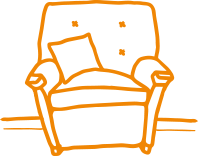 2
Optician conducts an eye test at home
Your optician will visit your home at the pre-arranged time and will call an hour before the appointment to check that it's still convenient. During the visit they will ask you about your eyecare history and any problems you may be having. They will then conduct an eye test, using equipment specially designed for use in the home.

If your eye test shows that you need glasses there are hundreds to choose from, in price ranges from £25 to £149. We can help find the most suitable ones for you. If you qualify for NHS funding towards the cost of glasses, you may be eligible for a free pair.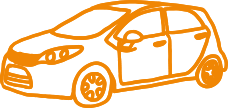 4
Glasses delivered to your home
We'll deliver your new glasses within 14 days of our visit. However, as your glasses are individually made to your prescription, it may take a little longer, if this is the case, we will let you know. You will also receive a written record of the outcome of your eye test and of the glasses you have chosen.
Our mobile opticians are also qualified to look after the health of your eyes as well as test your vision. They can help manage more complex eye health conditions, such as pre- and post- cataract surgery care, diabetic retinopathy and glaucoma. In select areas, these services are delivered on behalf of the NHS, so there is no cost to you. Find out more about these common eye health conditions:
Request a free home visit
Healthcall - Common