At Specsavers, we have a wide range of optical accessories that have been developed to make sure your glasses are performing to the best they can. We understand that buying glasses in an important investment, not just financially, but for your eye health too. Our accessories range has been developed to help you look after and enjoy your glasses. Visit your local Specsavers store today to see the accesories on offer that will help making you look after your glasses as easy as possible.

Liquid lens cleaner
from £2.25
An alcohol-free formula, this multi-purpose lens cleaner is great for all lens types without streaking. Supplied in a clear bottle with pump action, it is also available in 4 different sizes as well as a refill bottle.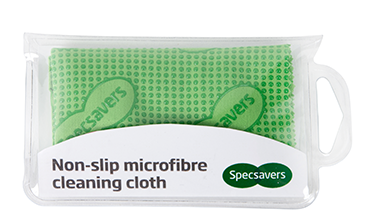 Microfibre cleaning cloth
From £2.50
A high-end microfibre cloth ideal for all types of lenses and coatings, binoculars and screens, with non-slip microfibre giving extra grip while cleaning your lenses. Available in 3 colour ways.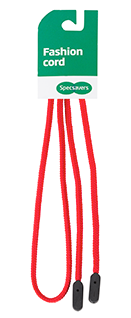 Cords
From £2.50
These eyewear holders have been engineered to secure spectacles and sunglasses with Gorilla Grip ends that work well with both metal and plastic frames. Available in 6 popular colours.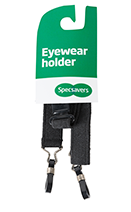 Snap-on sports band
£2.50
A classic, easy-to-adjust black snap-on sports band is designed with a unique easy-on and off snap for added convenience. Just snap the clasp for fast, easy removal.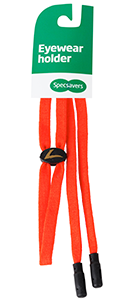 Rugged sports line holder
From £4.50
A washable sports holder for adults and kids in a modern sretch nylon and polyester blend material. Can be secured as a conventional holder or used for thin metal temples by using the small hole to secure. Accommodates all temple sizes, in both metal and plastic and is available in various colours.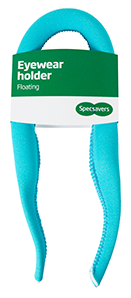 Float holders
From £2.50
Ideal for all types of water sport activities, these float holders keep sunglasses and spectacles afloat. Available in three bright colours.

Fashion holders chains
From £4.50
A contemporary chain selection in various sophisticated gold, silver and multi colour ways for today's frames - that can also double as necklaces for added subtlety.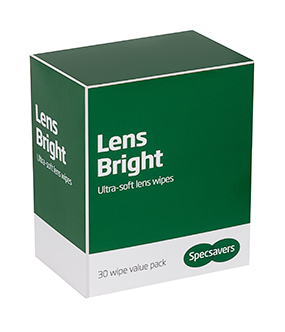 Ultra soft lens wipes
£3
Ultra-soft lens wipes are as gentle as microfibre, but tough on dirt. These wipes hold moisture much longer than other brands, dissolving dirt and oils safely and without streaks.