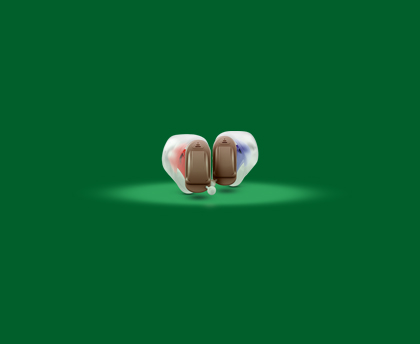 Heard and not seen
New invisible hearing aids from just £495
Our most discreet fitting style yet, invisible hearing aids fit completely in the ear. So they're out of sight to others, and out of mind for you.
Your best kept secret
Invisible
They fit deeper in the ear canal, so from many angles, it doesn't look like there's anything in your ear. Virtually invisible in fact
Convenient
They're not custom made, so if they're in stock, you can take them away with you from the store.
Comfortable
The dome that slides inside the ear canal is made from so silicone for a lasting, comfortable fit
Natural hearing
It doesn't block up the ear canal, giving the user a better, natural sound. This is great for new hearing aid wearers with more mild hearing loss, who wouldn't usually be suitable for this kind of fit
Even better, invisible hearing aids start
from just £495
Remember, our hearing aid prices always include:
Free hearing test
Two digital hearing aids
Aftercare for life
Four years' supply of batteries
Choice of styles at no extra charge
90-day money-back guarantee
Four year warranty