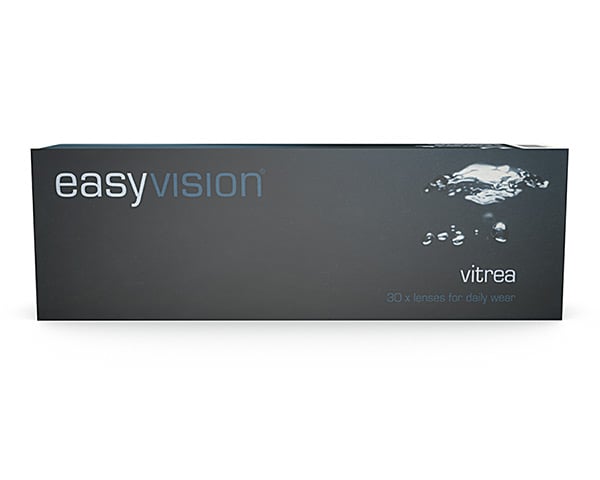 Delivery information
Deliveries should be with you in 3-8 working days.
Important information about your prescription
It's really important to have a valid prescription when buying contact lenses – so before you order, we'll need you to upload a picture of your contact lens prescription. This is different from your eye test prescription, so just make sure it has all your contact lens details on it and that it's in date.
After you've done that, we just need to validate your prescription to follow regulations set by the General Optical Council. So we might contact you within 24 hours to double-check that your prescription is all correct and right for you.
No quibble, no fuss guarantee.
If you have any problems within 100 days of purchase, we'll put them right.
Details
The same as Alcon Focus Dailies 1-day AquaComfort Plus®, Specsavers easyvision Vitrea daily replacement contact lenses have a higher moisture content and outstanding tear film stability to give all day comfort.
Alcon's exclusive blink-activated technology moisturises the lenses with every blink making them more comfortable for longer, both indoors and out. Specsavers easyvision Vitrea lenses are produced using Alcon trademark Lightstream Technology ensuring quality and a thin lens edge for easy insertion and comfort.
Recommended for new contact lens wearers who want a comfortable and convenient contact lens wearing experience.
Available now at great Specsavers value for money prices.