An optometrist in Kent has provided eyecare services to hundreds of people in Ghana with the help of Specsavers Ashford and Whitstable.
Claude Diabetic Trust
Ghana local Sam Ekuful, who works at the Specsavers stores in Ashford and Whitstable, has started Claude Diabetic Trust, a charity which aims to set up regular diabetic screenings in Ghana and give local people access to optical provisions.
Specsavers in Ashford and Whitstable have been encouraging the community to hand in their old and unused glasses to support Sam, with 2,500 pairs collected so far. The Whitstable store has also donated a focimeter to the charity.
Limited access to eyecare services in Ghana
Sam says: 'I started Claude Diabetic Trust after my brother-in-law, Claude, passed away from a diabetic condition.
'People who are diabetic cannot reach hospitals from the villages in Ghana and also don't have access to eyecare services which can be used to detect diabetes and other conditions. It's worrying to see so many of my people having problems like cataracts and not being able to do anything about it, so I want to change this by setting up more diabetic and eye clinics.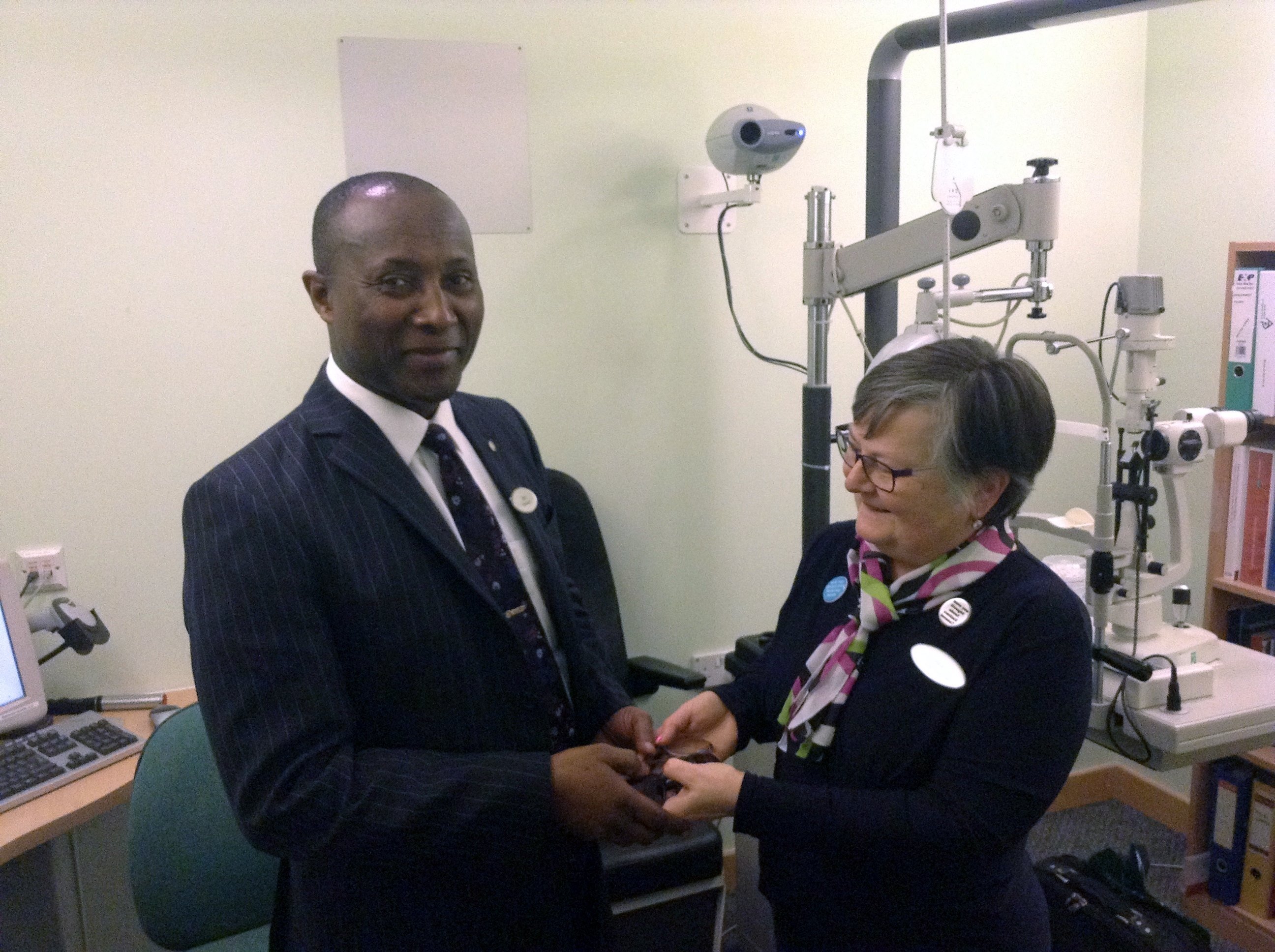 'I'm very grateful to Specsavers in Ashford and Whitstable for collecting old and unused glasses from the community. It's incredible how much of a difference this makes to people's lives – seeing their expressions when they can see clearly for the first time is truly inspiring. We're determined to carry on this drive to change the future of eyecare in Ghana.'
Handing in old and unused glasses to Specsavers
Specsavers Ashford and Whitstable store director, Clive Perry says: 'Sam is doing tremendous work in Ghana and we want to support him as much as we can.
'By handing in old glasses, our communities can help so many people to be able to go about their normal lives with clear vision. We'd like to invite Ashford and Whitstable residents to continue giving in their specs to help Sam reach his goal.'
All Ashford and Whitstable store information