Members of staff from Specsavers Walworth Road will become Television stars later this month when they make their national TV debuts as part of this year's Comic Relief programme.
The team welcomed a BBC camera crew in store on 16 February to film part of a spoof sketch that will feature in the four and a half hour-long broadcast on 24 March.
TV stars
Among the members of staff making their nationwide television debuts will be store directors Suraj Shah and Radhika Radia as well as Steven Ashman, Paloma Vicente, Harsha Sinha, Daniela Vargas and Avisha Sejpal (below).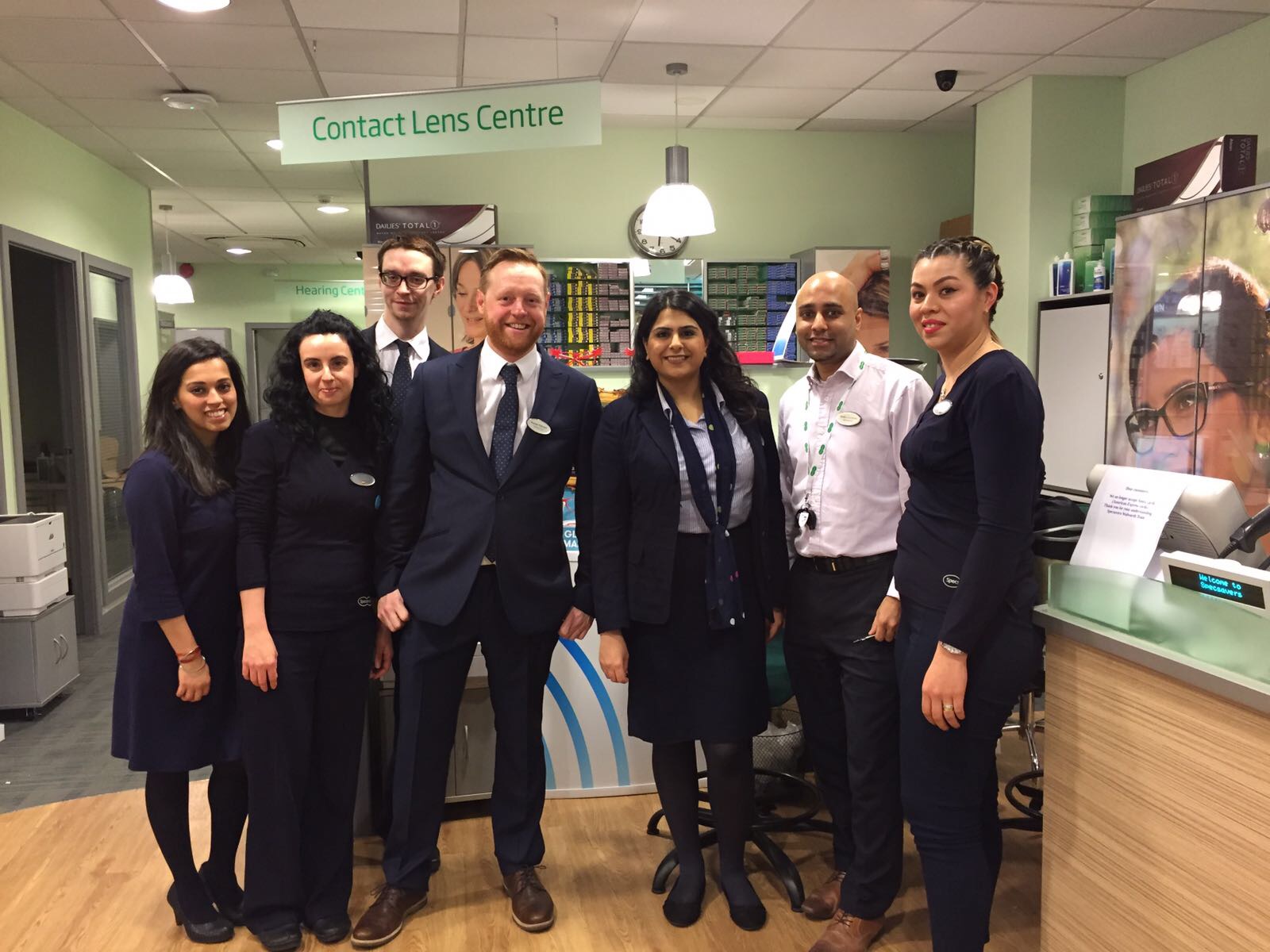 They will also be joined by Sarah Hadland, who starred in Bafta-nominated comedy series, Miranda as Stevie Sutton, and also made appearances in That Mitchell and Webb Look as well as BBC drama, Waterloo Road.
A fantastic opportunity
As yet the exact details of the sketch are being kept under wraps but store director, Suraj Shah, insists the scene will be well worth the wait.
He commented 'This was a really fun and exciting opportunity for all members of staff that took part and we're all really eager to see what the final edit looks like when it airs on 24 March. I'm just hoping that the old adage that the camera adds 10 pounds doesn't turn out to be true.'