The team at Specsavers Telford have swapped their specs for aprons to support national charity, the British Heart Foundation. 
Staff invited customers into the store to sample an array of sweet treats, in return for a donation. 
Charity is where the heart is
'We're very proud to be lending our support to this wonderful charity,' said Gareth Dobson, store manager. 'The team enjoyed baking up a success in the kitchen and it was fantastic to raise such an amazing amount for BHF.'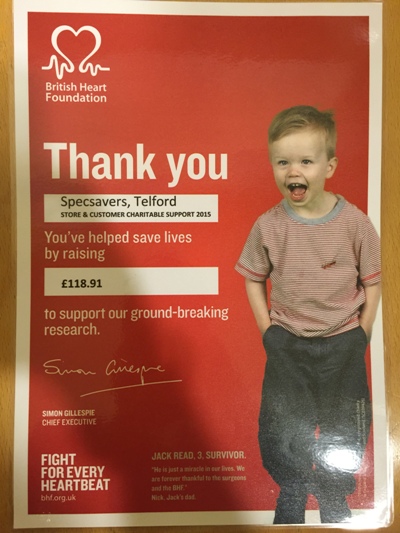 About the charity
As the UK's largest independent funder of cardiovascular research, the British Heart Foundation is leading the fight against coronary heart disease – the primary cause of premature deaths in the UK. More information about BHF can be found here.