Michaela Williams, from Taunton, has been chosen out of hundreds of people across the South West of England as a regional finalist for Specsavers' Spectacle Wearer of the Year.
Best photo
Michaela is aged 47 and lives in Highbridge  - she could win £10,000 and a luxury holiday in the Bahamas if she wins, as well as a trip to London, complete with styling and a personal shopping trip.
Glasses wearers were encouraged by Specsavers stores across the country to submit a picture of themselves donning their best pair of specs.
Michaela was invited to visit her local Specsavers store in Newton Abbot to receive a bottle of champagne, a certificate and a £150 glasses voucher.
Passionate about glasses
'I entered the competition because I'm very passionate about my glasses and want to show the nation how much I love them!' Michaela says.
'When I found my style, I knew that wearing glasses would really offset my look. I have four pairs on the go at the moment and even have back-ups at home! My advice to other specs wearers is to embrace it. I think there are so many wonderful choices of styles that whatever your look, you can do anything to suit it with glasses.'
Exciting opportunity
Specsavers Taunton store director, Emma Denham says: 'It's brilliant that one of Taunton's own has been selected for such an exciting opportunity.
'We just want to congratulate Michaela and wish her good luck in getting through to the final.'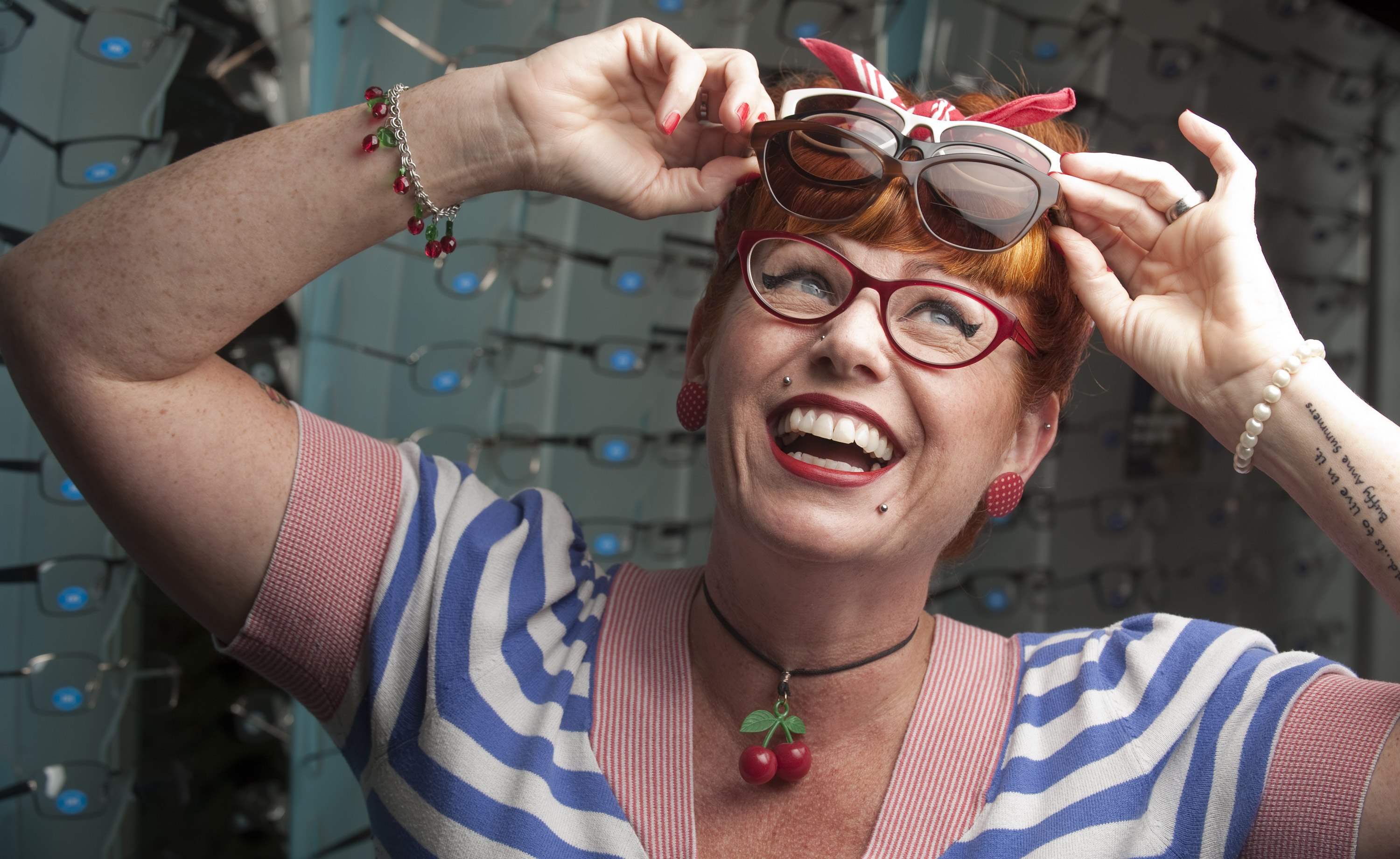 Trip to London
The awards were launched by Girls Aloud singer and West End star Kimberley Walsh earlier this year, who Michaela could meet at the awards ceremony if she triumphs in her age category.
There are four age categories – 16-24; 25-39; 40-59 and 60+, plus a Facebook favourite voted for by the public. The awards will be held at London's 8 Northumberland Avenue on Tuesday 7 October. All age category winners will win a VIP makeover, with one overall winner taking home the ultimate accolade in specs wearing.
The ultimate Spectacle Wearer of the Year winner will receive £10,000, plus a week's holiday for two in the Bahamas courtesy of the Grand Lucayan Beach & Golf Resort and a wardrobe of specs to suit every style.