Specsavers in Swindon has celebrated the dedication of staff members with an awards evening to mark their achievements. 
Fun-filled evening
Members of staff from the Regent Street Specsavers store recently came together for an awards evening, which included a speech from store director, David Grieves, a performance from a local comedian and a presentation. 
Administrator, Lorraine Wilson, and pre-reg optometrist, Adam Grieves, were recognised for their long service, having clocked up twenty years of service between them, while trainee optician, Dan Smith, and reception supervisor, Cari Akers, both have five years' experience. The team members were each presented with a certificate and a bottle of fizz.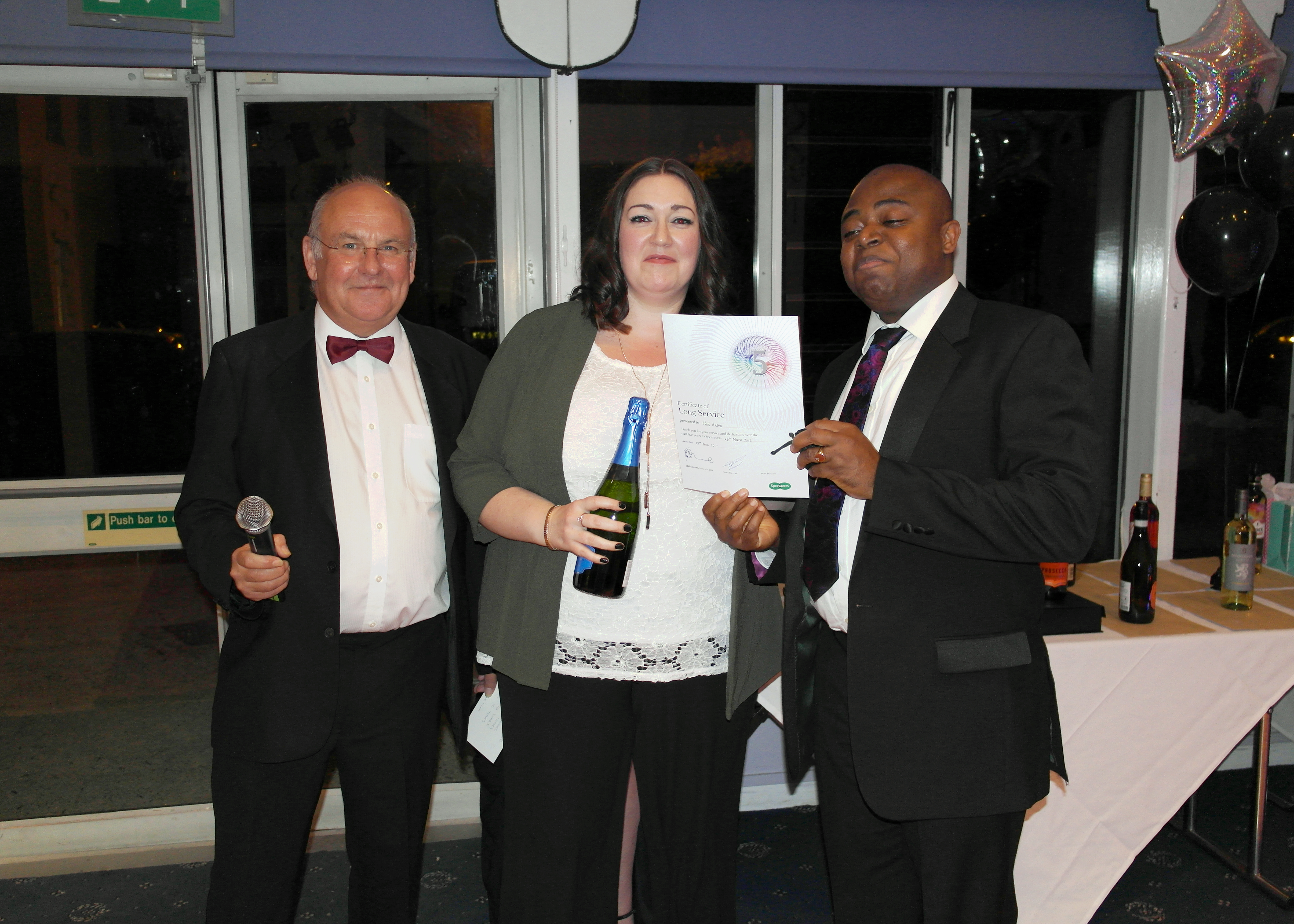 Cari Akers receives her award
Commitment to Specsavers
'We're always delighted to celebrate the long service of our staff,' David commented. 'Lorraine, Adam, Dan and Cari are an asset to the team and their commitment to Specsavers and our customers is certainly reflected in their combined 30 years of service.'
Other members of staff recognised during the evening's festivities included Lauren Stevenson, who was awarded as customer care champion, Melissa Tofte, who was voted top colleague by her peers, and Sital Samji, who was named sales champion.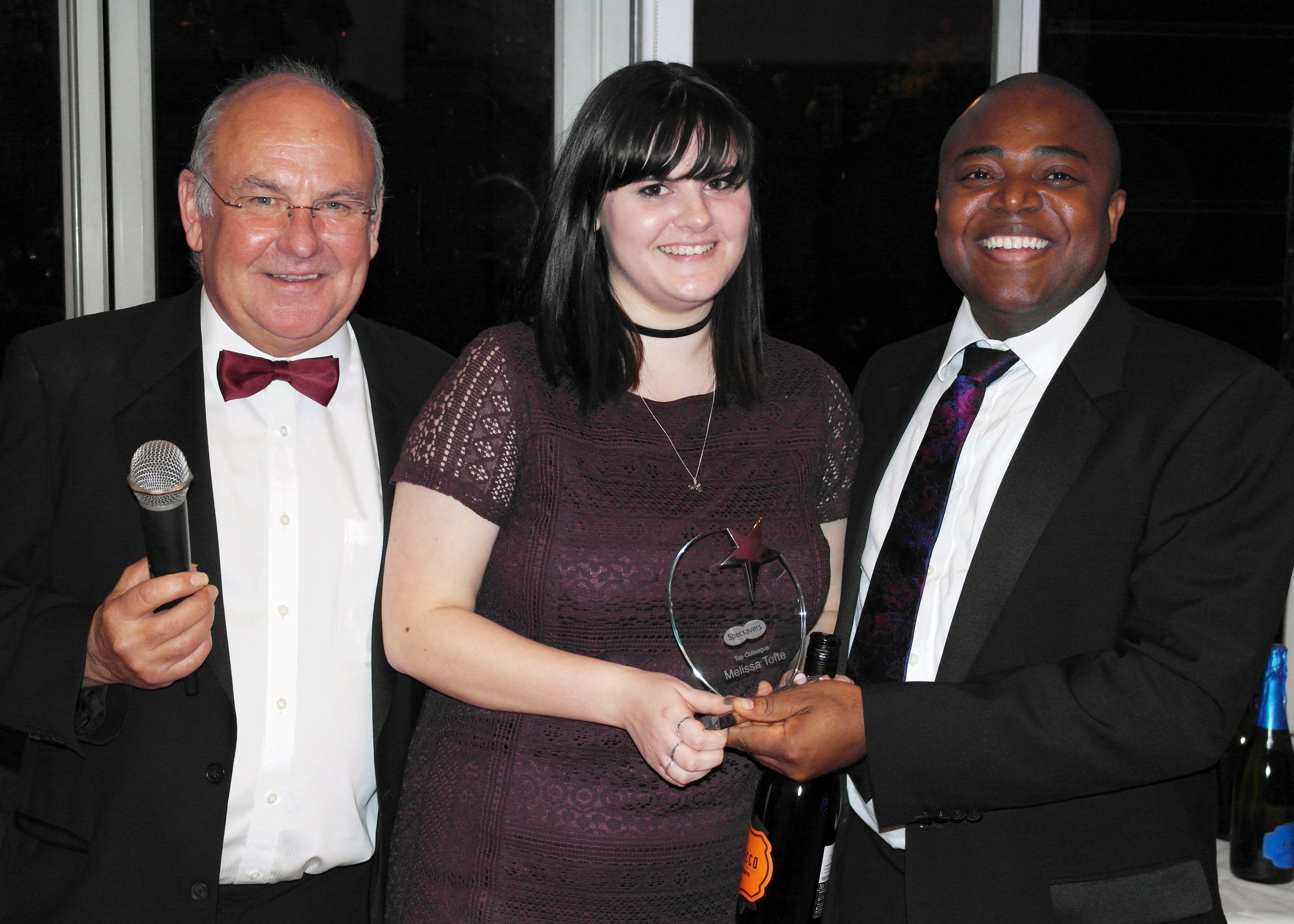 Melissa Tofte collects her 'Top Colleague' award
David added: 'It's important to us that our staff provide an excellent service, but it's just as important for us to support the team as their careers develop. I have no doubt that the team will continue to progress and increase their expertise in the years to come.'