The team at Sutton in Ashfield were good sports and took part in a darts game where they were blindfolded to raise awareness for World Sight Day on Thursday 9 October. 
Sweet success
Staff asked customers to join in the magnetic darts game for a small donation to the Optometry Giving Site charity, the cause that is supported by Word Sight Day. Shoppers had to try and set the highest 3 dart score to win a prize from the store (a bag of sweets) and gain entry into the raffle for to win the sweet hamper. In total, staff raised £50 for the charity. 'We wanted to highlight the impact of how visual impairments can affect our daily lives, and how we can help to alleviate these problems,' said Nigel Davidson, store director at Specsavers in Sutton in Ashfield. 'This is just one of the events we are organising as part of a busy fundraising month for us in-store.'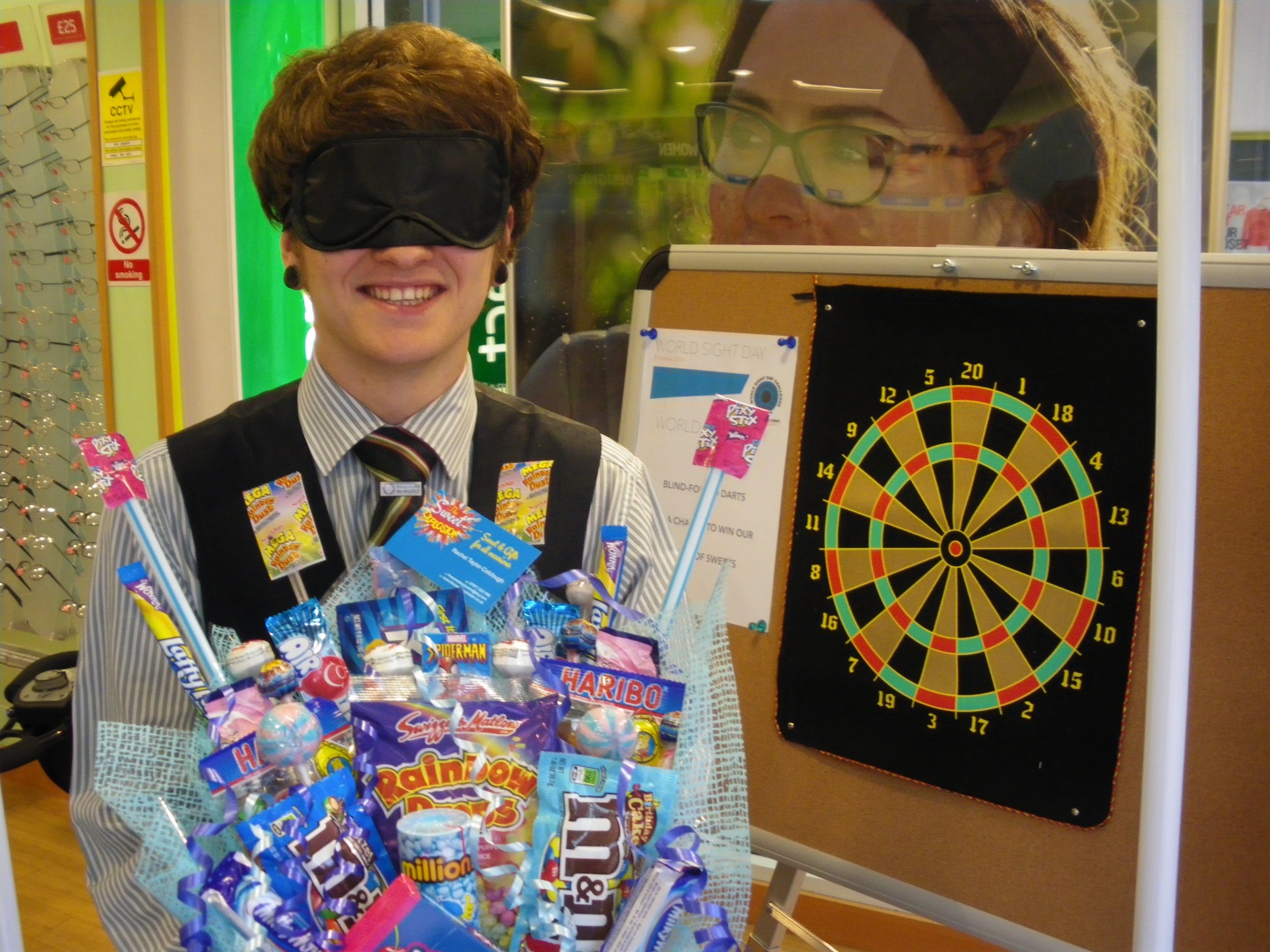 Tom Best from the team holding the sweet hamper
The winner Moira Limb, came into store and collected the sweet hamper with relatives Atiya Farmer and Christie Limb, from Pilsley.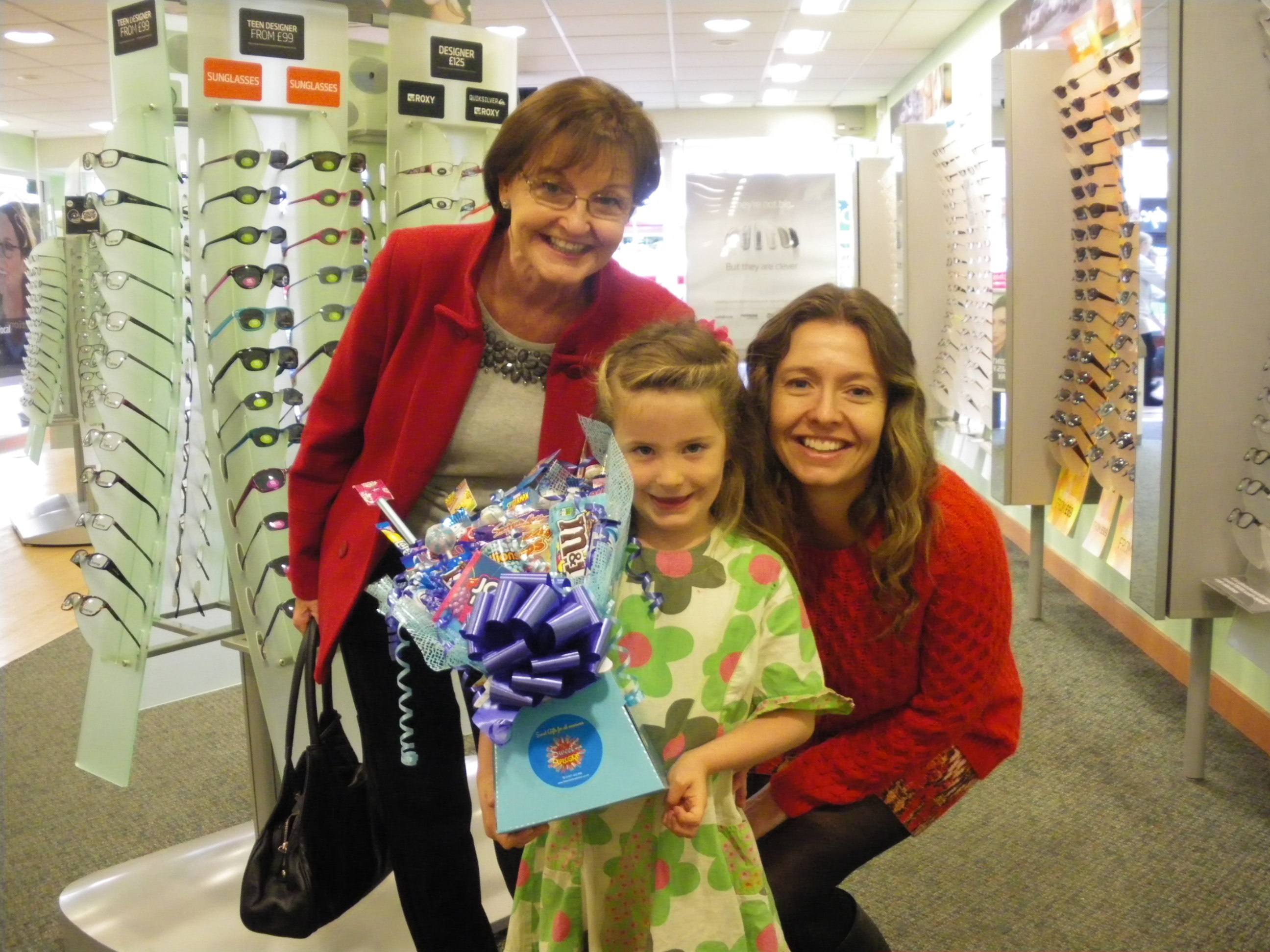 World Sight Day
World Sight Day is supported across the world by those involved in preventing visual impairment or restoring sight. It is also the main advocacy event for the prevention of blindness. Optometry Giving Sight is the only global fundraising initiative that specifically targets the prevention of blindness and impaired vision due to uncorrected refractive error – simply the need for an eye exam and a pair of glasses.