Back to school
Store director, and optometrist, Nigel Davidson attended a Year 8 enterprise day at Sutton Community Academy to present to pupils about the world of work. Nigel spoke to students about what it's like to work for a global company and talked about how his career led him to become a director at Specsavers. He also addressed the mechanics of a business, explaining what good customer service looks like and monetary profit and loss. 
All go with new logo
He also tasked the class to design a logo for soon-to-be-launched charity, Nottinghamshire Homeless Eyecare. Catering pupils decorated cupcakes with the mock logos and the winning design was created by pupil Sophie Farley who worked with designer Liz Handley from Graphic Results.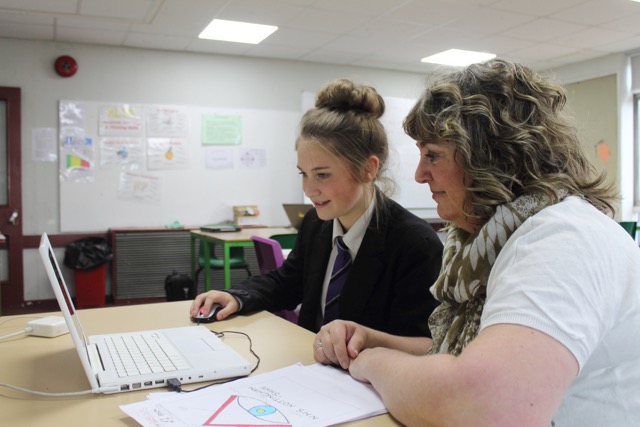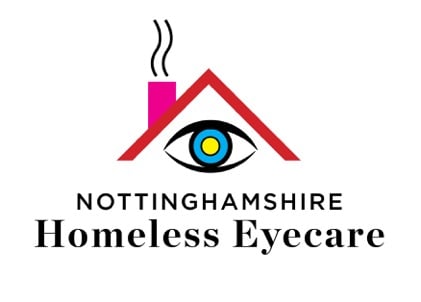 Nigel Davidson said: 'It was great to teach local pupils about business, they were very interactive and took everything on board. To involve them in the set up of Nottinghamshire Homeless Eyecare is fantastic. I hope the students got a lot out of it.'
About the charity 
The Nottinghamshire Homeless Eyecare charity recently received a £10,000 grant from Awards for All and is now registered with the charity commission.  It was set up by chairman Nigel Davidson with local trustees Liz Barrett and Ken Lunt. Working in conjunction with the homeless charity Framework, the organisation will help homeless and vulnerable people throughout Ashfield to access eye examinations and glasses.