TWO LOCAL charities are £1,000 better off thanks to Sutton Coldfield's token scheme. 
The store has been encouraging visitors to vote for the charity they'd most like to support over the last six months by placing tokens in the store's charity boxes.
The Cancer Support Centre in Sutton Coldfield won 54% of the votes and The Sutton Coldfield Stroke Club won 46%, which equates to £540 and £460 respectively.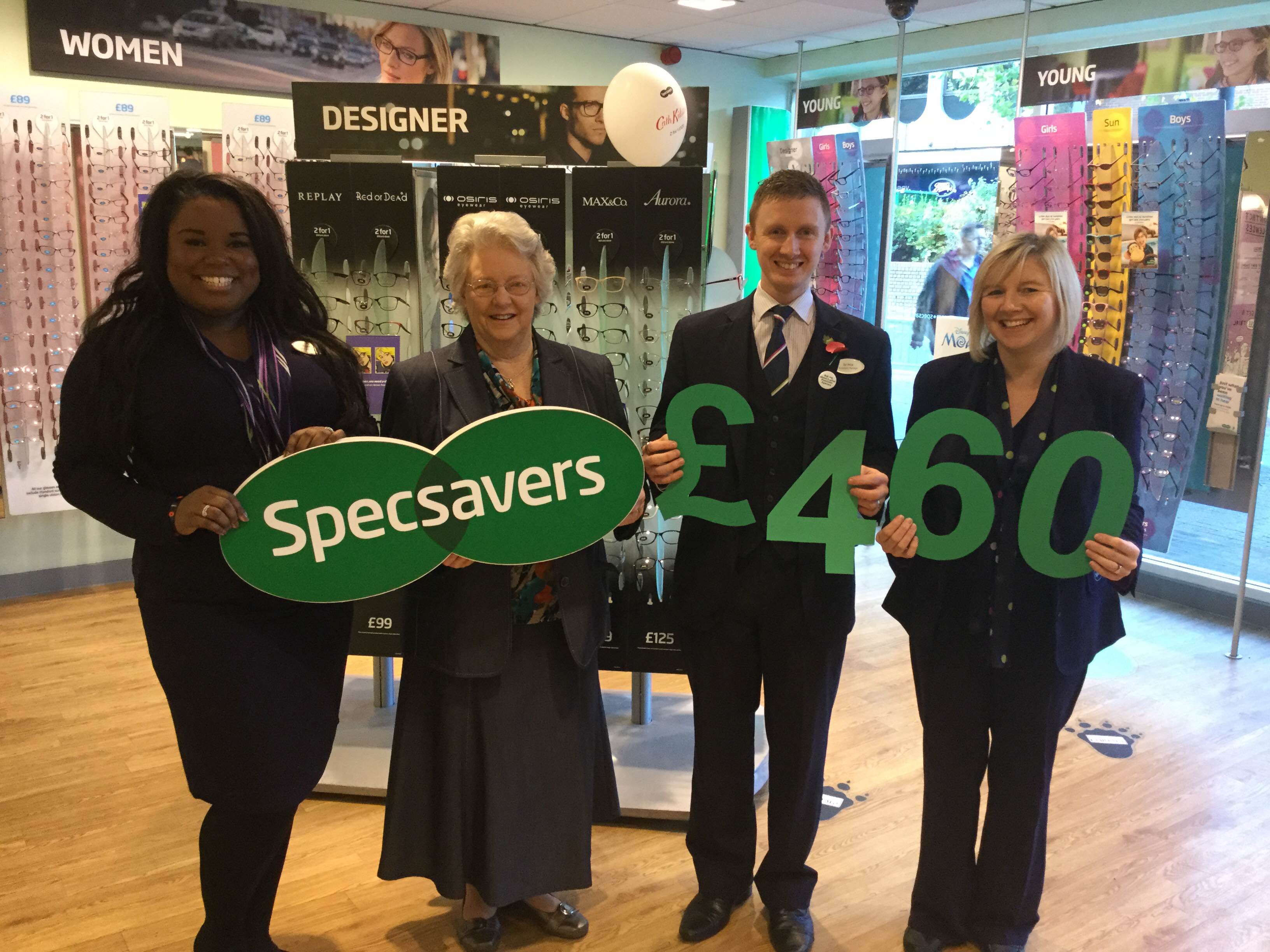 A word from the store director 
'The token scheme gives people the chance to have an input into our support for local causes; we open nominations, carefully select four local charities to support over the year, and then give our customers and visitors the freedom to say which one they'd like to select,' said Tim Goodhew, store director.
Alongside the token initiative, staff at the store have also been fundraising to support the charities, which has included a team taking part in the Sutton Coldfield fun run, raising more than £650, as well as staff offering specs MOTs (cleaning and adjustments) in return for donations.
'Our team in-store gets behind each of those causes to support them further,' added Tim. 'Sadly we had a member of the team who lost a relative to a stroke earlier this year, so fundraising for the Stroke Association was particularly close to our hearts.'
The Sutton Coldfield Stroke Club 
It is thought that around 152,000 strokes are suffered every year in the UK. Stroke Association is the country's leading charity developing research and providing support to stroke sufferers, as well as campaigning to help people recognise the signs of a stroke. 
The Cancer Support Centre 
The Cancer Support Centre in Sutton Coldfield offers support to anyone affected by cancer in the local area. They provide support in a variety of ways, working alongside conventional medical intervention.