Stroud Specsavers encouraged children to celebrate Red Nose Day this year by designing their own Comic Relief glasses, raising £550 for the cause in the process. 
Family ticket to Forest Green Rovers game
The team on King Street offered a family ticket to a Forest Green Rovers FC home game for the best entry, with all proceeds going to Comic Relief.
A word from the store director
'We saw some really creative entries,' said store director Rizwan Choonara, who was one of the judges of the competition. 'We wanted to include our younger customers in this year's Comic Relief fundraising and thought this was a great way to do so.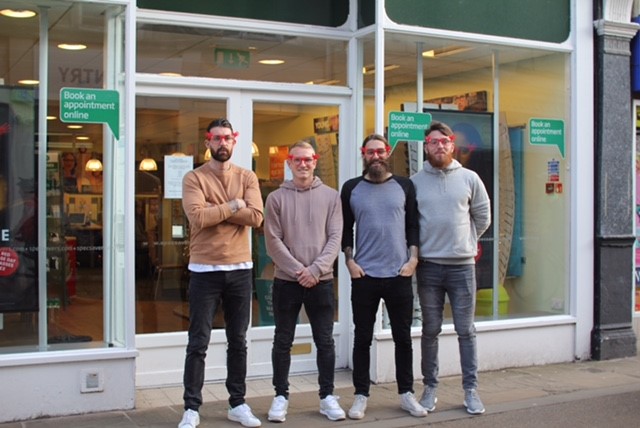 'We're delighted Forest Green Rovers jumped on board and donated a family pass to one of the matches - it was a great incentive to enter.'
Forest Green Rovers support Comic Relief 
Rob Sinclair, Marcus Kelly, Sam Wedgbury and Sam Russell from Forest Green Rovers all popped in to the store to show their support.