Poole Pirates Speedway Team are avoiding having to wear eye patches thanks to a partnership with Specsavers in Poole.
The store has renewed its sponsorship of last year's winners of the Elite Speedway Championship.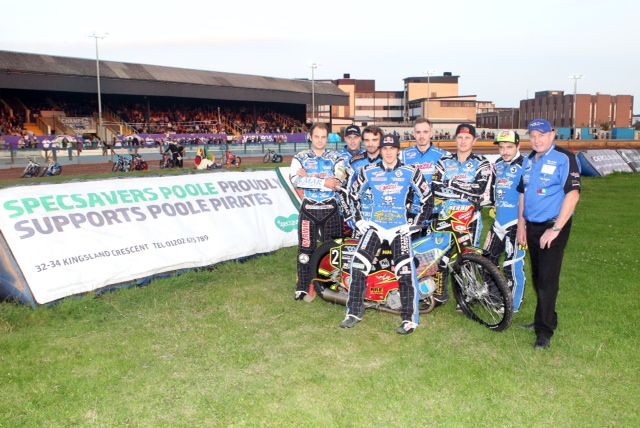 As part of the partnership, Specsavers Poole is committed to helping the team with their eyecare and spectators can get a free eye test voucher from the Poole Pirates programme.
Sinan Khan, ophthalmic director at Specsavers in Poole, says: 'We're pleased to continue our partnership with the Poole Pirates, they are a great local team and really fly the flag for the town.'
Matt Ford, club owner of Poole Pirates, says: 'To stay at the top of our sport it's essential that we have sponsors such as Specsavers Poole. The team in store have been very supportive since coming on board and have made sure our riders can see the way to victory.'
Check out the Poole Pirates' latest exciting races here.