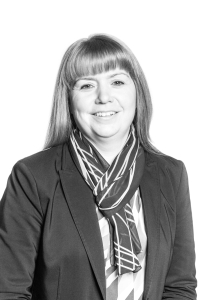 How long have you been with Specsavers?
I've worked for Specsavers for over 10 years and have worked in optics for over 20 years.
Has optometry always been your background?
I didn't plan to go into optics, I worked part time to help get me through art college and I enjoyed it so much I stayed. I've held various management roles within different companies, but I really am comfortable with the Specsavers way of doing things.
Where were you born/raised?
I was born in a little market town in North Yorkshire, called Malton and moved down south when I was about 10 years old. I've lived in a number of different places in the UK as my parents work moved us around. So, I have now lived in Yorkshire, Suffolk, Middlesex and Hampshire.
What is your favourite part about the job?
Meeting our friendly customers, helping them find solutions to their needs and the variety that each day holds.
What are your personal interests?
I swim twice a week, doing approximately 150 lengths (100 in an hour and early on a Sunday morning), I also enjoy running and regularly run 5 kilometres. I also do alot of work with The Salvation Army, leading a choir and playing in a brass band and other activitities.