Specsavers in Merthyr has raised more than £115 for the Guide Dogs charity by hosting a day of fundraising activities.
Cake sale and visit from the Guide Dogs
The store held a cake sale and had a visit from Sarah Davies, from Guide Dogs, who was accompanied by three guide dogs Nero, Ashby and Bianca.
Brian Borland, director of Specsavers in Merthyr, said: 'It was a lot of fun hosting the fundraising day in store for the Guide Dogs charity, and the visit from the three dogs was certainly a hit with staff and customers.
'We really wanted to show our support and raise awareness for such a wonderful charity, which provides invaluable help to the blind and partially sighted individuals.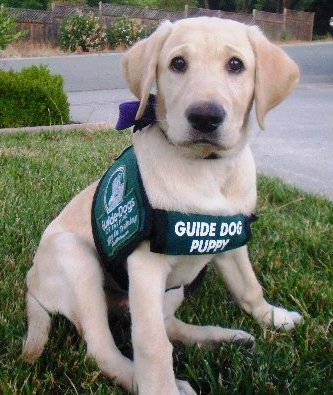 Generosity of local community 
'I'm delighted to have raised more than £100 for Guide Dogs in just one day, and it's thanks to the generosity of our local community that we were able to raise and donate such an impressive amount.'