Sanjay Patel and Ruth Warren are store directors at Specsavers in Maidstone.
Sanjay Patel – Ophthalmic Director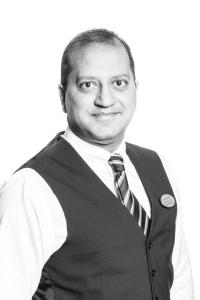 Sanjay Patel has been working with Specsavers for 23 years.
He started training as an optometrist after university with Specsavers in Romford in 1990 and qualified a year later. He then joined the Maidstone practice as ophthalmic director in 1995 at the age of 24.
Optometry runs in Sanjay's family, as his father, uncle, brother and cousin all work in the industry and he never considered any other career.
A wider view
Sanjay says: 'My favourite part of the job is the variety – I enjoy managing a large team as well as seeing patients.
'I also represent the profession on the Board of Trustees at The College of Optometrists and chair the Education and Standards Committee and DOCET (Directorate of Optometric Continuing Education and Training). This gives me a wider view of the profession and allows me to input into national issues.'
Personal interests
Sanjay was born in Walthamstow in London and raised on the London and Essex borders.
In his spare time, he loves playing golf. He also has a 2 year old son.
Ruth Warren – Dispensing Optician and Store Director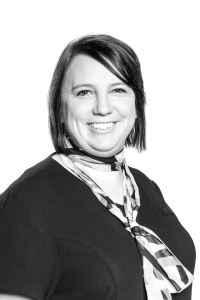 Ruth joined Specsavers in 2001 after studying optical management at Anglia Polytechnic University in Cambridge.
However, optometry hadn't always been her lifelong dream – as a child, she was keen to be a dentist. But after experiencing dentistry on her own teeth, she realised she was far too squeamish for such a career! She decided to pursue optometry instead, realising that she could impact on someone's life as well as improve their self-esteem.
She began her career in optometry at Boots Opticians, but after speaking to her mother who had been going to Specsavers for 30 years, she decided it was the place for her.
Focus on the customer
Ruth says: 'I love seeing the look on a child's face when I fit them with their first pair of glasses and they can see properly for the first time.
'However, the biggest buzz I get from work is being part of the Maidstone team and ensuring that we offer our local community the best service we can. Our team has a great relationship with each other and, as the director, I get the pleasure of being told how fantastic our team is from our customers. I'm very proud to be part of Specsavers in Maidstone.'
Personal interests
Ruth was born in Maidstone but has lived in various places including Derby, Crewe, Irvine and Cambridge. She moved back to the area in 1991.