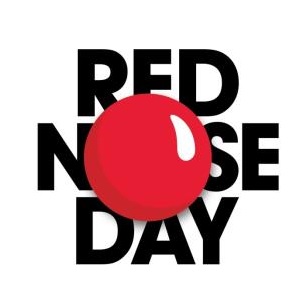 Starting from Friday 13 February, the store is holding a series of Forfeit Fridays until Red Nose Day (Friday 13 March) Customers are asked to donate money to see staff from the Specsavers store complete one of the six forfeits on offer, including being drenched with a bucket of beans!
Win a chocolate hamper!
During half term (16-20 February), children who attend the kid's eye examination clinics can enter a competition to win a chocolate hamper by designing a pair of wacky specs on the supplied worksheets.  
From silly Sundays to fun Fridays
In the week leading up to Red Nose Day (Monday 9 March – Friday 13 March) the team will be celebrating a different theme each day, including Tasty Tuesdays where customers can pick up a sweet treat in return for a donation.  
With the fundraising complete on 13 March, the store has also pledged to add its own contribution to the total amount raised.
Lena Thakor, store director of Specsavers Leamington Spa, said: 'We're all set for the big day and we encourage customers to take a selfie wearing the comedy specs and text it to 70011 and an extra £1 will be donated.'