Ooze late summer chic at home or abroad with a pair of statement sunglasses.
Visit the team from Specsavers in Hexham's Fore Street and choose your perfect sun specs from the growing in-store collection. Whether you're in Northumberland or New York, you can stay stylish and protect your eyes from the sun's harmful rays.
In the frame
Choose from a growing range of designer frames in store from big name brands such as Tommy Hilfiger and Converse.
Check out these RX 01 frames from the new Converse collection. At just £99, they will keep you on-trend without breaking the bank.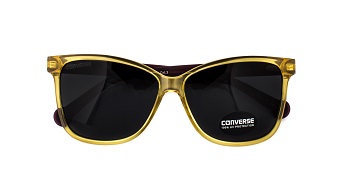 A word from the store director
Julie Hall, store director at Specsavers in Hexham, said: 'Sunglasses are a summer style staple – and we can advise on the frame style and colour palette that's right for you.
'Remember, a good pair of sunglasses also offers important protection from harmful UV rays. So always check for the CE kite mark and the UV 400 label.'