Glaucoma is often described as the 'silent thief of sight' due to its gradual onset.
In the early stages, the condition is symptomless meaning that only an eye health professional can test for it and detect it. Over time, however, the condition causes pressure to build on the optic nerve, causing damage which, if left untreated can lead to blindness.
A routine eye test with an optician can detect signs of glaucoma and the sooner it is picked up, the higher the chance of successfully treating it.
Fully trained professionals
During World Glaucoma Week, Specsavers Hemel Hempstead is congratulating four members of the team that have completed the Wales Optometry Postgraduate Education Centre (WOPEC) Level 1 and Level 2 glaucoma accreditation. These additional qualifications mean the team of professional optometrists are better trained to detect, monitor and refer to diagnose the condition.
Specsavers Hemel Hempstead director and holder of WOPEC Level 2, Daniel Harris said: 'I am very proud to say that four of us at the store have the additional skills to detect glaucoma.
'As a team, we are always going the extra mile to do what we can to help our patients. Early detection of glaucoma means the condition can be treated and monitored so future damage to vision is minimised, which is why we're asking everyone in Hemel Hempstead to make sure they have their eyes tested, especially if their siblings or parents have glaucoma.'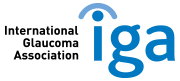 Specsavers is a partner of the International Glaucoma Association (IGA) and advises people to visit the opticians if you are experiencing any of the following symptoms:
intense eye pain
a red eye
a headache
tenderness around the eyes
seeing halos or "rainbow-like" rings around lights
blurred vision