Anda Veita, a student dispensing optician, has given her hair the chop as part of a fundraising day at Specsavers in Grantham. 
A temporary salon was set up at the store, where Anda went 'under the clippers'. She has donated her long golden locks to the Little Princess Trust who provide real-hair wigs, free of charge, to boys and girls across the UK and Ireland who have lost their own hair through cancer treatment.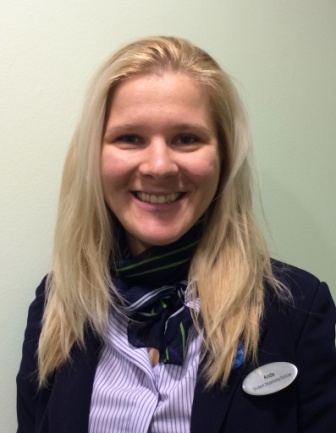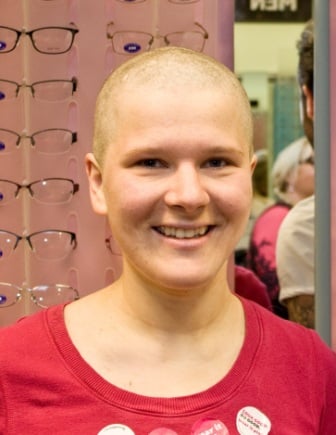 The bold move took place during the store's fundraising activity for wear it pink on Friday 24 October to support Breast Cancer Campaign's life-saving research. As well as shaving off her hair, Anda supported the team with fundraising activities including wearing pink clothes, decorating the store and offering specs MOTs (cleaning and adjustments) in return for donations to the Breast Cancer Campaign.  
So far, Anda and the Specsavers team have raised almost £600 for the Breast Cancer Campaign, but fundraising will carry on in the hope that they smash their £1,000 target. 
'A close family member passed away suddenly a few years ago and it made me realise just how fragile life is,' said Anda. 'I hope that by shaving off my hair, I'll raise awareness of Breast Cancer Care and the Little Princess Trust, but more importantly, I hope I will play a small part in helping a child get through an upsetting time in their life.'
Bijal Ladva, store director at Specsavers in Grantham, said: 'We're so proud of Anda and incredibly grateful to all the people who have given generously so far. We want to raise as much money as possible to help improve the lives of children and adults living with cancer, so we would love those passing by the store to pop in and donate if they can.'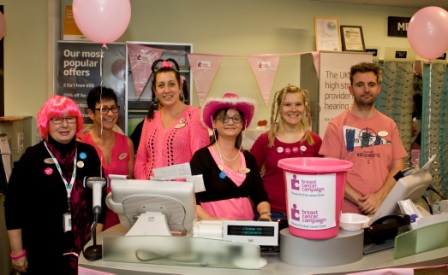 Now in its 13th year, wear it pink raises over £2 million every year for world-class breast cancer research that saves and improves lives, giving women quicker diagnosis and more effective treatments.