It was a fairytale ending for Isla Hurst and Harrison Dyke following the anniversary of the Battle of Evesham (8 and 9 August) when they both won the 'best costume competition' at Specsavers in Evesham.
Princess Isla Hurst, aged six, and Knight Harrison Dyke, aged just three, were the unanimous choices of the judge – store director Amy Liau. Isla took home a face painting kit, while Harrison won a play dough set, with both their parents each winning a golden ticket entitling them to half price off their specs, while Isla's grandparents also won golden tickets too, as they accompanied Isla into store.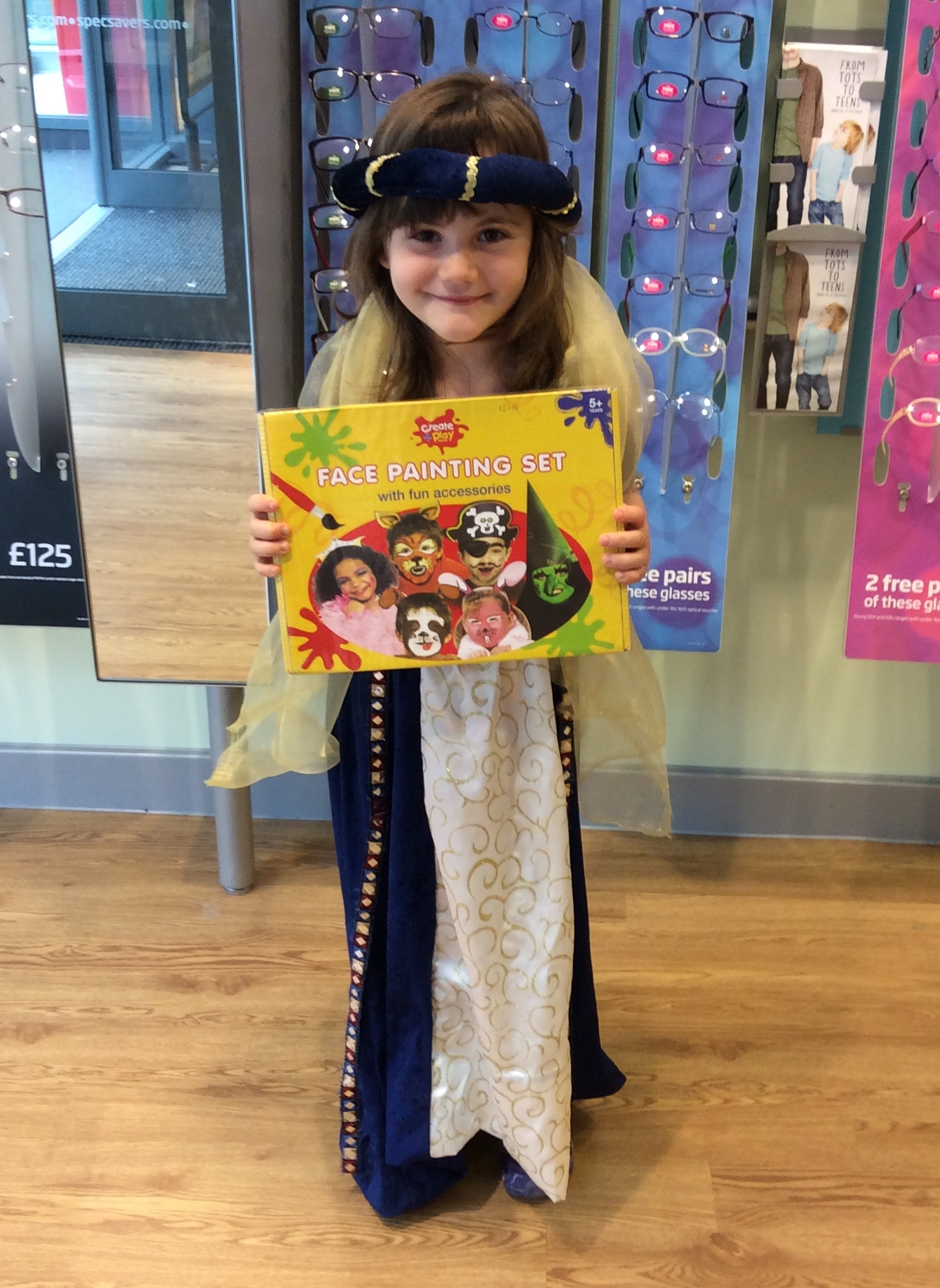 The team at the store were also victorious during the Battle – taking home the best dressed window competition in the town.
'It was great to be involved in this very special anniversary event,' said Amy Liau.  'We really enjoyed seeing everyone in their costumes and it was so tough picking out a winner, in the end we just had to award it to both Isla and Harrison.'