Whether you're looking to enhance your look or create a new style completely, Specsavers in Dorking always has new frame designs to suit the latest fashion trends.
Inspiration from David Gandy
This Autumn and Winter, people can choose from textured designs, edgy prints and retro twists for their glasses. The new Osiris Cora is the perfect accompaniment to compliment a casual chic trend, with brands Paprika and Drew going bolder with blues and reds.
Men can take style inspiration from David Gandy's penchant for round glasses with the brand new Converse frame range. They can also opt for checks and tartan specs to offset a look that blends country gent with urban sophistication.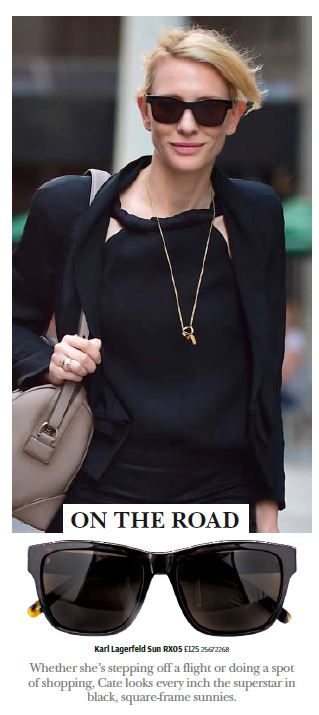 Wrapping up warm doesn't stop with your clothes!
For women, opposites attract with black and white making a come back to give a retro finish for MAX&CO and Tommy Hilfiger specs. New designs have drawn inspiration from Cate Blanchett for the ultimate casual chic look with two-tone specs and black, square-frame sunglasses to look every inch the superstar.
Angular eyewear contrasts perfectly with soft textures like angora, merino, cashmere or lambswool, and black is back with the pared-back, unpretentious look reigning supreme again this season.
Davinia is trends ahead
Store manager at Specsavers in Dorking, Davinia Patel, said: 'I am really excited about the new styles in store this autumn. My favourite range has to be Osiris. I love the mixture of diverse and classic styles all in the same range.'
Staff at the store are on hand to provide you with helpful tips and advice to ensure you select a frame you will love to wear with autumn.