A large brain tumour was picked up following Julie Read's visit to Specsavers in Cheltenham.
Bourton-on-the-Water resident, Julie (43), had been getting increasingly worried about worsening dizzy spells throughout 2016 which had started following a seizure on Christmas Day in 2015. They had become so bad she was often on the verge of blacking out so made an appointment at the store in January 2017.
Severe swelling
During the eye examination, optometrist Minusha Sajith noticed a severe swelling at the back of Julie's eyes and knew something was wrong. Without wanting to cause too much alarm, Minusha informed Julie that she needed to be referred to Cheltenham Hospital where she was admitted that afternoon for a CT scan.
'As soon as the opthamologist looked into my eyes her demeanour changed,' said Julie. 'I was diagnosed with a meningioma tumour on my brain which needed immediate surgery so I was taken by ambulance to Southmead Hospital in Bristol. The operation lasted 12 hours – the tumour was nearly 7cm across which is 40% bigger than what the NHS class as large.'
Julie was in hospital for a week to recover but felt immediate relief from the symptoms that she'd been struggling with and hasn't had any dizzy spells since the operation.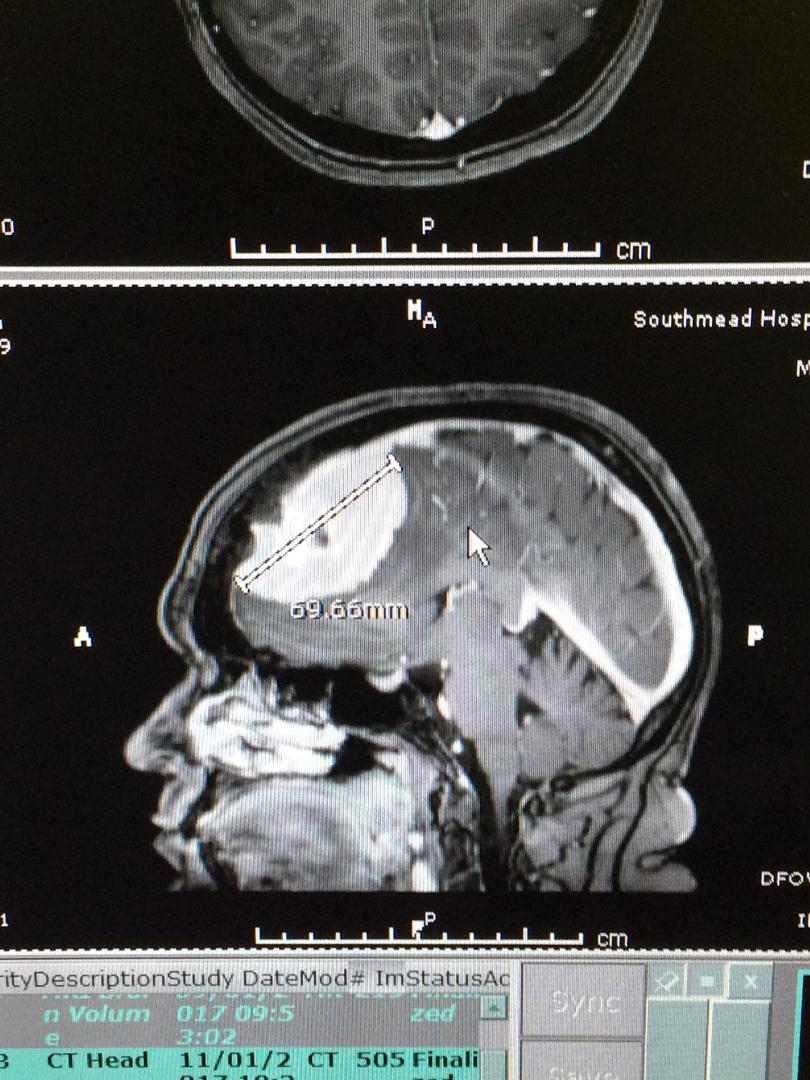 Road to recovery
'I'm slowly getting better and playing online games to help get my motor skills back but I still get tired quickly. I'm just so relieved the optometrist spotted the problem and acted so quickly,' continued Julie. 'To have suffered for so long, it's great to finally know what was causing the symptoms and I'm very grateful to Specsavers.'
'As soon as I saw the swelling at the back of Julie's eyes I knew something wasn't right,' said Minusha. 'We're just really pleased that the operation was a success and she's on the road to a full recovery. We recommend a sight test at least every two years but as this case shows, if you experience any symptoms or notice changes in your vision then you should make an appointment as soon as possible.'