A Camden centenarian and the borough's Mayor visited Specsavers in Camden to celebrate a state-of-the-art refurbishment.
The store recently underwent a large refurbishment, which will provide new facilities, increased space and more efficient services to customers in the town.
The renovation also means there is potential for the creation of up to five jobs.
Some special guests
The store recently celebrated its new look with an event where the special anniversary cake was cut by the Mayor, Councillor Lazzaro Pietragnoli and 101-year-old customer Kathleen Falciola.
The cake was then given out to visitors to the store throughout the day.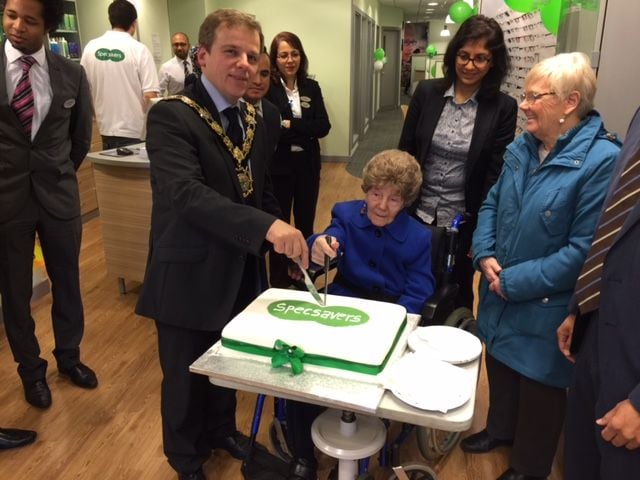 Investing in the future
Store director, Naveed Nayab said: 'We've been providing eyecare in the community for the past 14 years and now £200,000 has been invested into the store to provide an even better experience for all customers.
'We had a great day celebrating with local residents. The Mayor of Camden came down to cut the celebration cake as well as have an eye test. I'd like to thank all the staff for all their hard work and I look forward to working with the dedicated team at this revamped, state-of-the-art store.'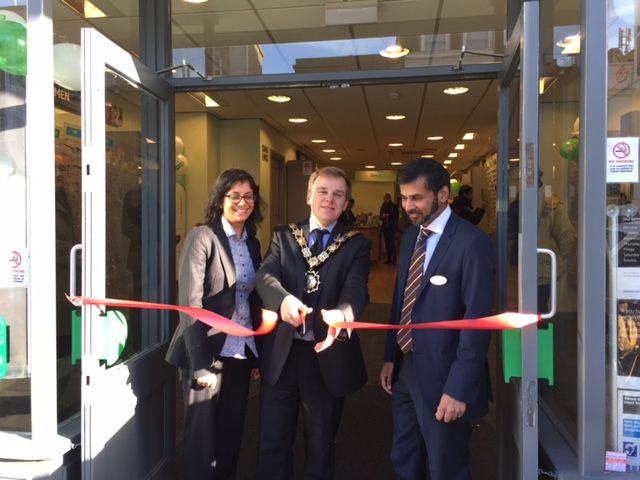 A word from the Camden
Mayor of Camden, Councillor Lazzaro Pietragnoli said: 'It was wonderful to cut the cake with Kathleen and celebrate with the store staff and customers.
'I'd like to congratulate everyone at Specsavers in Camden on all their hard work in the community.
'The refurbishment of their store will not only provide incredibly state-of-the-art facilities for old and new customers but also revive our high street and preserve the character of the local area.'