Specsavers in Bexleyheath is holding a week-long fundraising drive to raise awareness and vital funds in support of a young homeless persons charity.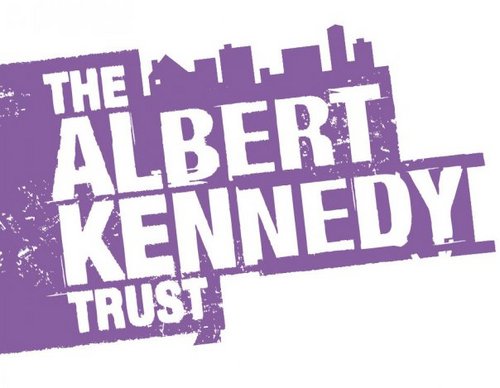 A Halloween kick-off
The store is hosting a series of fundraising activities from 1 November – 8 November in aid of the Albert Kennedy Trust, which is celebrating its 25th anniversary.
The celebrations kicked off in true Halloween style this weekend with staff dressing up in spooky costumes and inviting customers to take part in an apple bobbing competition. The store also offered free sight tests, adjustments and MOTs on specs during the weekend.
And the fun is sure to continue throughout the week with staff dressing up in green and purple to represent Specsavers' and The Albert Kennedy Trust's colours, as well as hosting a bake sale and giving out goodie bags.
Birthday celebrations
Wouter De Wit, retail director at Specsavers in Bexleyheath, said: 'This week marks the store's 20th anniversary, so what better way to celebrate than hosting a week-long fundraising drive for The Albert Kennedy Trust.
'The charity is also celebrating a birthday this year, and we wanted to give something back to support the worthy cause by helping to those who need it most.' 
Supporting local young people
Wouter added: 'The Albert Kennedy Trust seeks to support local young people of the LBGT community by providing appropriate homes through supported lodgings, fostering and other specialist housing schemes.
'We hope that as many of our loyal customers pop in to see us this week and dig deep to help us raise as much money as possible to celebrate the work of the charity.'
The Albert Kennedy trust seeks to ensure that all lesbian, gay, bisexual and trans young people are able to live in accepting, supportive and caring homes, by providing a range of services to meet the individual needs of those who would otherwise be homeless or living in a hostile environment.