Oxford shoppers were greeted by the star of a well known TV advert on Saturday 15 August and invited to join in with some high energy Zumba dancing.
Hayley-Jo Whitney who plays the role of a short-sighted Zumba teacher in the Specsavers ad was 'shaking what her mother gave her' and giving hourly performances in Bonn Square.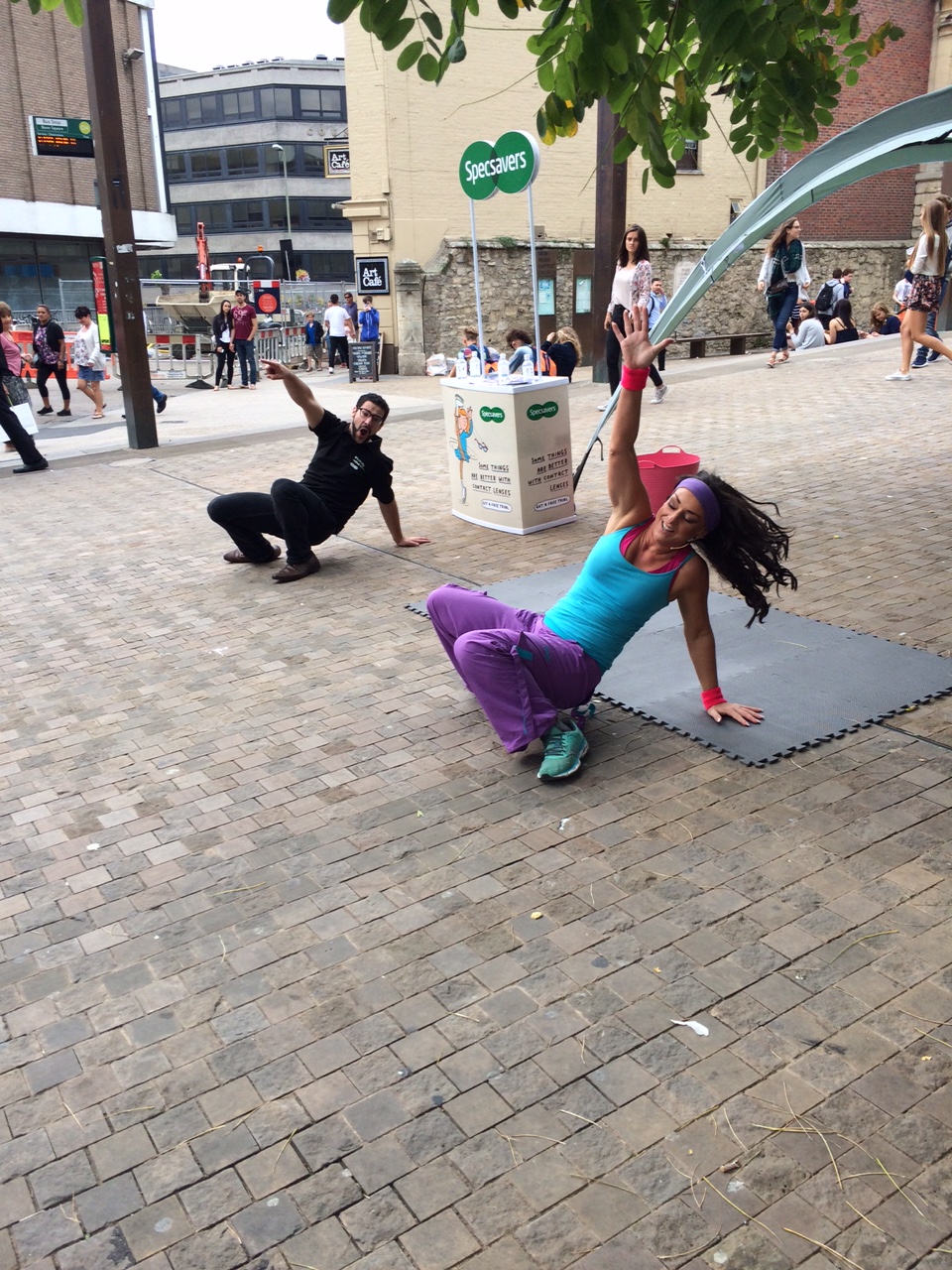 'Hayley-Jo is really recognisable and caused quite a stir in the city centre,' said store director Abby Jobson. 'She was encouraging people to get involved and some brave souls did join in the fun, including some of our staff!
'We've been at our new home on Queen Street for a little while now and we wanted to hold an event that would create a real buzz - thank you to everyone that came along.'