Helpful team members from Telford Specsavers have been visiting schools to speak to pupils on the anatomy of the eye. 
To date, qualified optometrists from the store have visited Thomas Telford school and Moorfield primary school, and will be presenting at Prioslee primary school and Aqueduct primary school in the next few weeks.
Speaking to students studying science at key stages 1 and 2, the optoms hold interactive sessions with the schoolchildren, who can take part in quizzes for small prizes. The generous opticians also donate learning resources for the class to use in the future.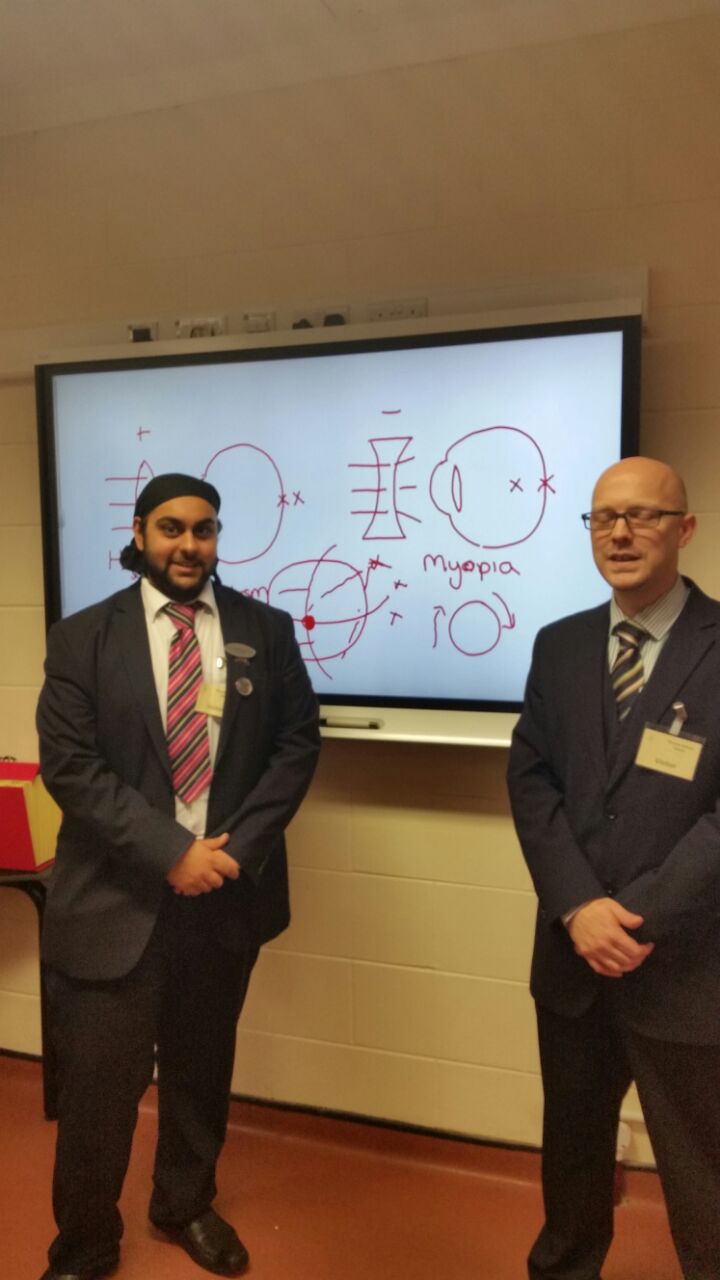 'It's great to speak to students who are so keen to learn about the importance of eye health,' said Karen Martin, optometrist. 'We are always looking to give back to our local community, particularly with schools in the area so if you would like us to visit your school please do get in touch, we're always happy to help.' 
If you would like the team at Telford Specsavers to present at your school (sessions can be tailored to the school's needs), or would like more information on how the store can help provide learning resources, then pop into store at Unit 82, 103 The Borders Telford Shopping Centre (TF3 4AE) or call 01952 200 100.