Staff at Specsavers in Sleaford ditched their usual uniforms to dress up in 1940s gear in support of national charity, Blind Veterans UK (BVUK).
The team dressed up in wartime outfits, with hair and make-up to match, to mark Armed Forces Week (20-26 June), and sold home-baked treats to customers and passers-by on Saturday 25 June, raising more than £75.
A fantastic effort
Store director, James Coleman, is full of praise for the team: 'I think the team made a fantastic effort on Armed Forces Day and everyone looked great in their 1940s get-up! The work that BVUK does is essential to ex-servicemen and women who have served our country, so we were delighted to have the opportunity to raise money to support them.'
The store was also recognised for its window display during Armed Forces Week, which featured hand painted poppies as well as flags, bunting and stickers created by store manager, Kathryn Carroll. The team attended a Veterans Evening at the Sleaford Council offices to be presented with the award for its 'Best Dressed Window' by Station Commander Tom Ashbridge, from RAF Digby.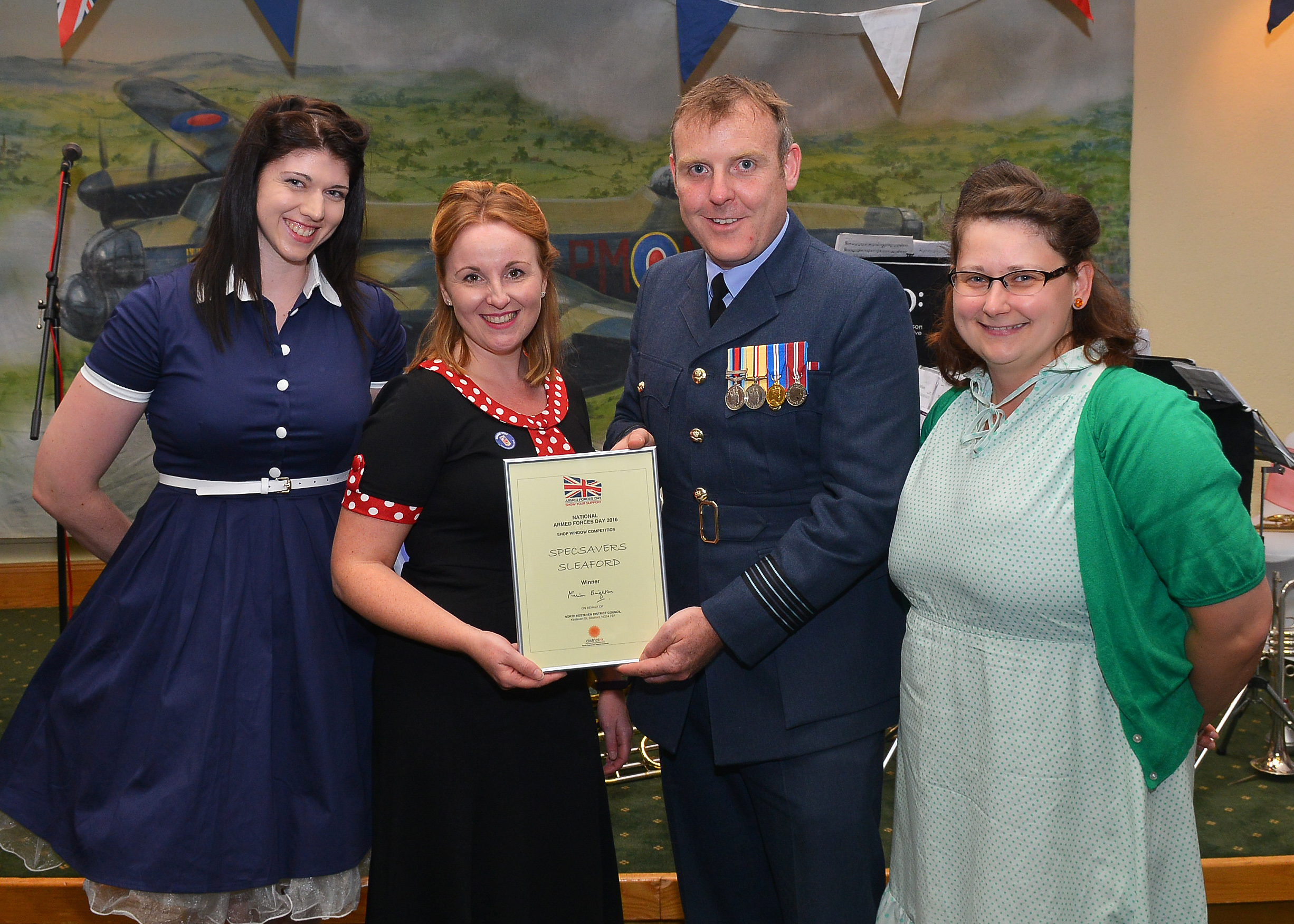 Blind Veterans UK was established in 1915 by founder of the Daily Express and former owner of the Evening Standard, Sir Arthur Pearson after he lost his own sight to glaucoma. Nearly a century later, Blind Veterans UK not only cares for ex-Service men and women blinded in action, but for veterans who have lost their sight through accident, illness or old age. The charity provides residential and respite care plus sports facilities, as well as qualified welfare staff who help blind veterans across the UK to live independently within their own communities.
To make a donation to Blind Veterans UK or for more information 
All Sleaford store information