When a follow up MRI scan identified the re-growth of a tumour in her daughter's brain, Louise Sweet feared the worst. But, thanks to early detection and a high-resolution MRI scanner funded by local charity, the Poppy Fields Appeal, Tilly Sweet is now on the road to recovery. 
Shocking discovery
The charity is supported by Specsavers in Tamworth where Tilly's mum, Louise, works as an optical assistant.
Tilly was less than two years old when Louise noticed that her daughter was having difficulty with her balance. The family turned to private treatment and after six weeks of deterioration, Tilly was admitted to Birmingham Children's Hospital in 2011. An MRI scan revealed a golf ball-sized brain tumour on her cerebellum (the part of the brain at the back of the skull) and Tilly was diagnosed with medulloblastoma. 
Medulloblastomas affect parts of the brain and spinal cord, and are the most common malignant brain tumours in children. This type of tumour can cause problems with balance and coordination, as well as affecting the vision.
A devastating time
'It was a devastating time for us all,' said Louise Sweet. 'Tilly's condition changed so quickly; she went from being able to walk perfectly to crawling around because of the effects of the tumour, but it was difficult to show that to a doctor.'
Following over 13 hours of brain surgery along with intensive chemotherapy and radiotherapy treatment, Tilly went into remission, but two years later, in the summer of 2014, the cancer returned. The Sweet family were told that it was terminal, but thankfully, Tilly was a fighter.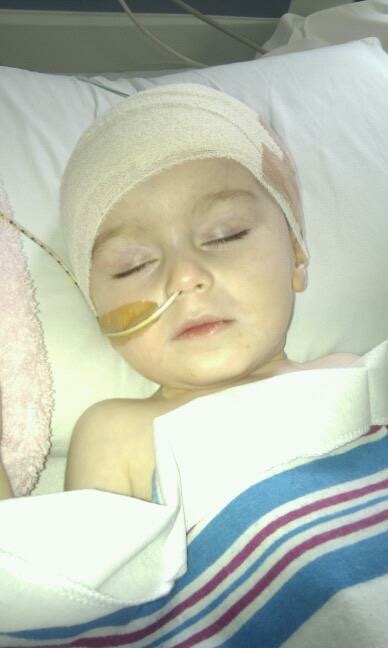 'When Tilly went into remission, we were delighted, but we were always on edge, wondering if the cancer was going to come back. When it did, we were determined to keep fighting it.' Louise explained.
Tilly once again underwent chemotherapy but 11 months later, the cancer re-appeared for a second time. The tumour re-growth was spotted by a high-resolution MRI scanner that was bought following fundraising by the Poppy Fields Appeal. 
Relief at last
The scan results brought difficult news to the Sweet family, but with such an early detection thanks to the improved scanner, the tumour could once again be operated on. After another six hours of surgery that involved removing the three centimetre tumour from her brain, Tilly and her family finally received some good news; the all clear.
'Tilly has been battling this for most of her life, so this news was exactly what we all wanted to hear,' said Louise. 'Tilly has been so strong and we are so proud of her. She has been through something that children her age, or anyone for that matter, should never have to deal with.'
Since her last operation, Tilly, now six years old, has had three routine MRI scans, all returning clear results. 
Louise and her family are keen fundraisers for essential brain tumour research, and have the support of their local community, along with Louise's employers, Specsavers at Tamworth, who have taken part in numerous activities over the last five years to raise funds for the Poppy Fields Appeal and Birmingham Children's Hospital.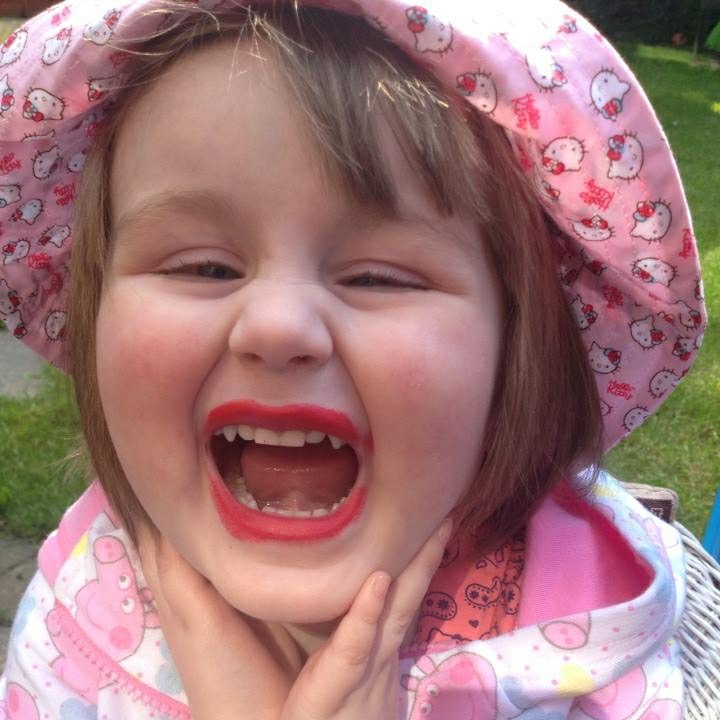 The importance of check-ups
Louise added: 'Working in Specsavers, we do see cases of people coming in for eye tests with symptoms such a blurred vision or frequent headaches, who are then found to have life or sight-threatening conditions, including brain tumours. So from an optical point of view as well as a parent, I would advise that if you have even the smallest suspicion that there is something not quite right, especially with your child, get them checked out as soon as you can.' 
Poppy Fields is a charity set up by the Guilder family after their daughter, Poppy, was diagnosed with a brain tumour in 2004, and is supported as a charity partner by Specsavers in Tamworth. 
All Tamworth store information