North Finchley hearing centre has raised vital funds by hosting a charity event to help children in developing nations.
Worthy charity 
Specsavers Hearing Centre North Finchley accepted donations for Sound Seekers on the 19th September, a charity dedicated to helping people, especially the young, who are deaf or hard of hearing in the world's poorest communities.
Tasty treats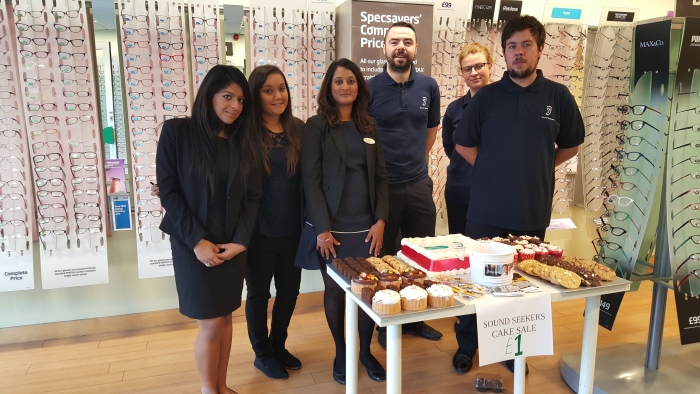 The team laid on an impressive bake sale for customers to enjoy and raised over £250 on the day. Customers were also asked to donate old hearing aids which, when reconditioned and reprogrammed, will help create a brighter future for those living with hearing loss in the 
developing world. 
A word from the Audiologist 
Store Audiologist Samira Sobhani , at Specsavers Hearing Centre North Finchley, says: 'Living in the UK, we are extremely lucky to have access to such robust hearing healthcare programmes. Oversees, charities like Sound Seekers are providing vital care to those who are not as fortunate. We would like to thank everyone for their support and making the charity day a great success!'