Ghanaian pupils can now study in a recently built kindergarten thanks to Specsavers in Hinckley and Lutterworth. 
Both stores have collectively raised more than £12,000, which contributed to the development of the kindergarten in the Mpantuase and Nkwabrim villages in Ghana. 
Building the kindergarten
The building of the kindergarten took nine months but was completed in March 2015 and will serve as many as 70 children of pre-school age. It is part of the Ashanti Development project and Specsavers in Hinckley and Lutterworth have been supporting this venture for many years. In recognition of this, store director, Abhijit Roy, has been appointed chief of both Mpantuase and Nkwabrim villages. The kindergarten were so touched by Specsavers' efforts, they also penned a thank you letter to the stores.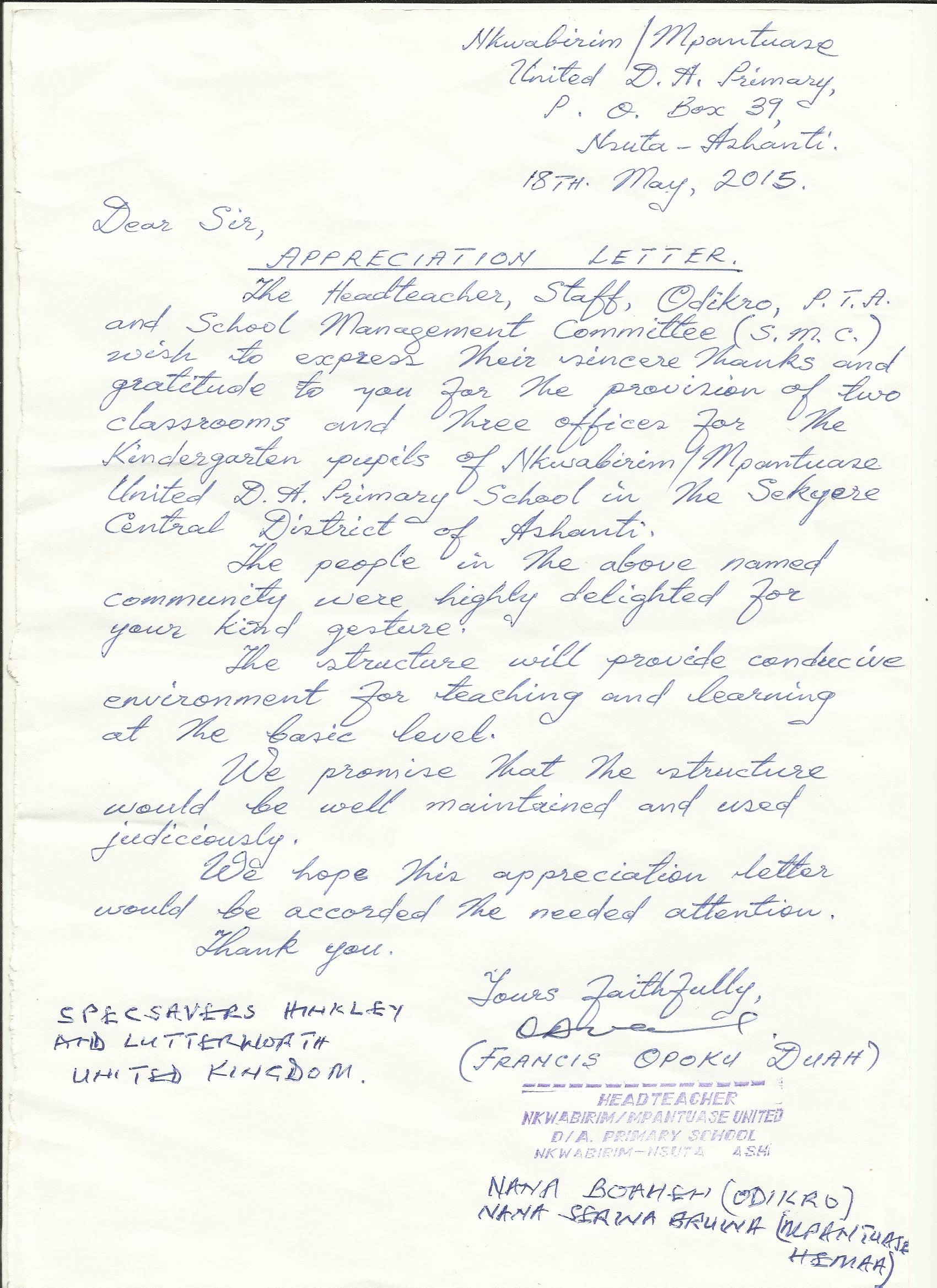 Abhijit said: 'We're so pleased that the kindergarten has finally been built after all these months of dedicated fundraising and hard work. We hope that the Ghana community will enjoy learning in the school and we look forward to seeing how they get on.
'I'd also like to thank our customers for their generous donations; they've helped make this dream a reality.' 
About the Ashanti Development 
Ashanti Development is a charity which is run solely by volunteers. It was set up at the request of Ghanaians living in London who asked their friends and neighbours for help to improve the lives of the people they left behind in their home villages. The charity aims to provide remote villages in the Ashanti Region with water and sanitation, healthcare, education and income generating activities. For more information, please click here.