Staff at Specsavers in Belle Vale, Liverpool were in the pink this week, when they banished their uniforms for a day to raise money for Breast Cancer Care.
As well as wearing pink, the opticians' team sold pink cakes on a stand outside of the store, raising funds to provide support for those suffering from breast cancer locally.
Speaking from personal experience, store director, Adam Ormrod said: 'It is shocking that so many people from our region suffer from breast cancer, and the disease has touched many of us in store.
As October is Breast Cancer Awareness Month we thought the time was right to make a stand for Breast Cancer Care.
'It was great to see all of the staff getting involved and creating awareness about this important charity, and despite the rain they still managed to keep smiling and raise money!'
One in eight people will be diagnosed with breast cancer during their lifetime and Breast Cancer Care is the only UK-wide charity dedicated to providing emotional and practical support for anyone affected. The charity campaigns for better support and care, promotes the importance of early detection and involves people with breast cancer in all that it does.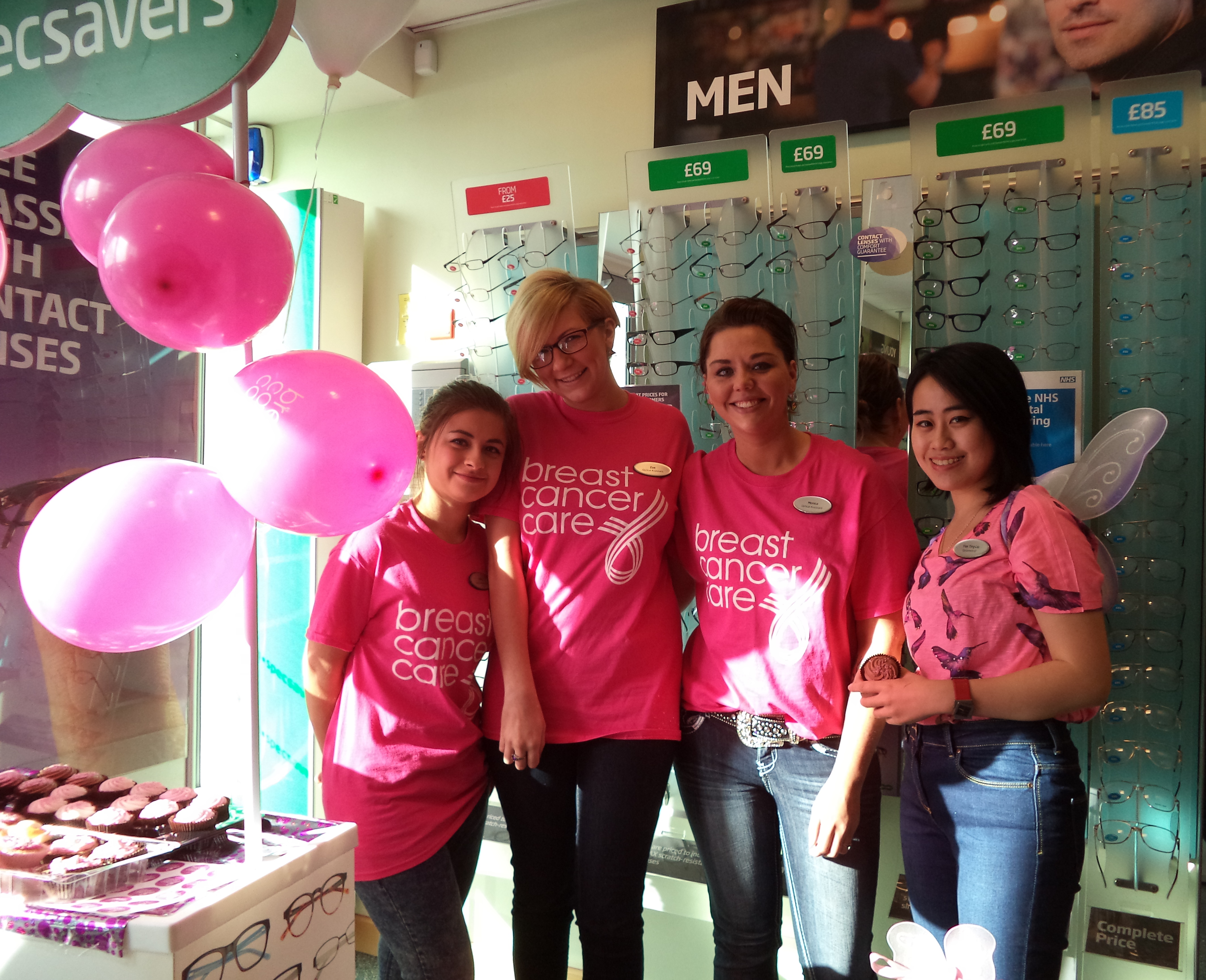 All Belle Vale store information