The team at Melksham Specsavers has been hosting 'Fundraising Friday's' to help raise money for Comic Relief.
Last week, staff donned PJs, spotty faces and bad hair-dos to take to the streets and raise money for the cause.
On Red Nose Day (Friday 13 March) the store is holding 'Cream Tea Friday', with seating available in the store for people to enjoy a cuppa and scone with all the trimmings, in return for a donation.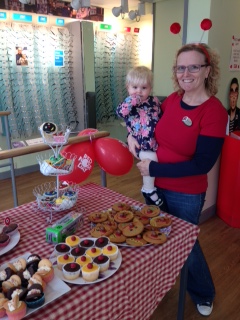 All Melksham store information