Meet the Camden store director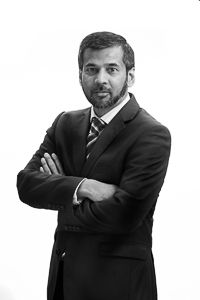 Director of the Camden store, Naveed Nayab, is a family man who's been with Specsavers for 14 years. With a degree in Business Studies, Naveed utilises his skills to run a successful store in Camden.
Naveed enjoys cycling, photography, and playing cricket in his spare time and has a passion for fashion! 47-year-old Naveed was quite the sportsman at school, college and university, representing his institutes in Cricket, Football, Rugby, Basketball, Badminton and Swimming. Having grown up in Pakistan, Naveed came to England in 1974 and joined Specsavers following a friend's recommendation.
Naveed said: 'A friend I had worked with many years ago was a director of a Specsavers store and recommended that I join. I am so glad to have taken their advice, as well as rekindled an old friendship. I love meeting and chatting with customers, whether they are new faces or long-term customers.'