Specsavers Rickmansworth sent optical dispensers Leanne Murphy and Bethany O'Brien to give130 vests to the children at Maple Cross JMI & Nursery School to promote safety at night in aid of Road Safety Week, an initiative by the charity Brake and sponsored by Specsavers.
A word of thanks
Head teacher at Maple Cross JMI & Nursery School, Mr D Roberts says: 'We're very grateful for these vests; they will most certainly be put to good use.
'The safety of our pupils is at the top of our priorities. The vest donation will allow the children to walk safely as it gets darker outside, as well as ensure the children are visible to drivers on outings and school trips.'
Rickmansworth store director
Store director Shilan Haria says: 'We want to help to make sure that children are safe and visible at night as winter is fast approaching.
'Since the clocks have gone back and nights have got darker, we hope our donation will help keep parents' and teachers' minds at ease when they're escorting their children to and from school.'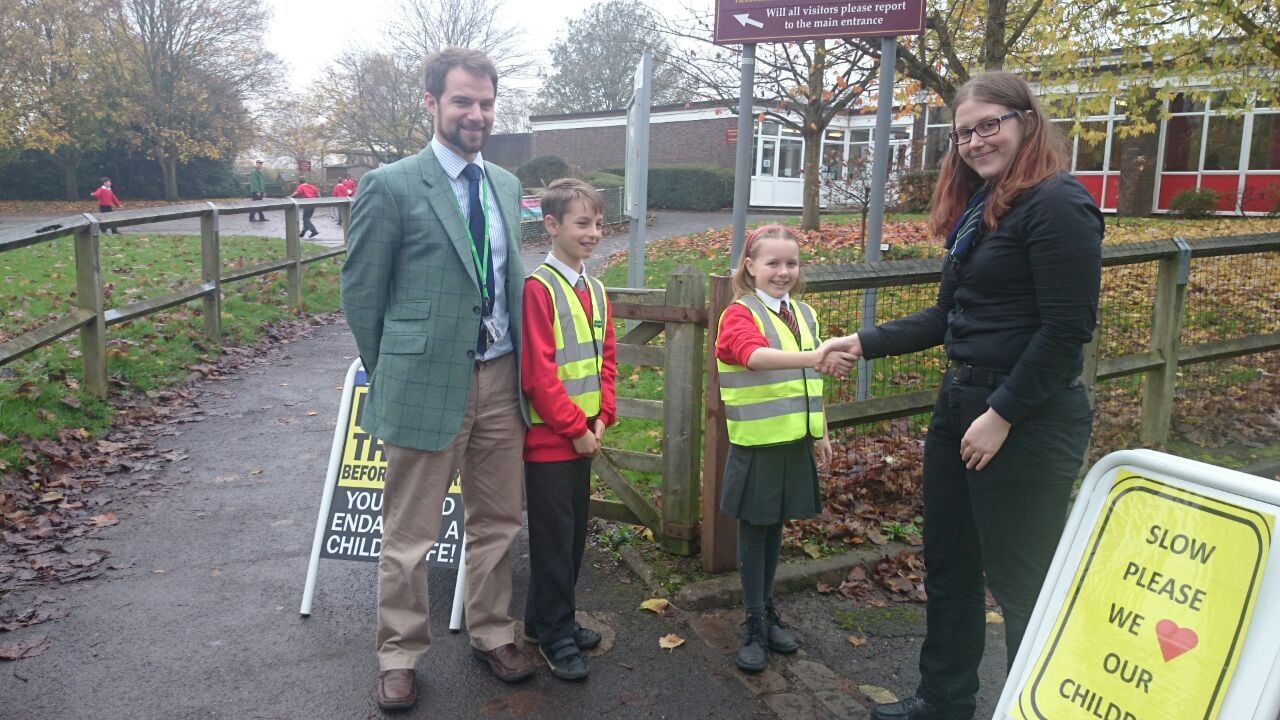 All Rickmansworth store information