Get funny for money in Burton on Trent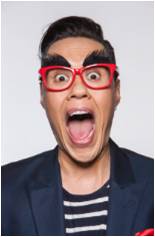 Burton on Trent Specsavers has pledged to make their faces funny for money, for Red Nose Day.
With staff donning wigs and costumes as they do their bit for the charity, visitors to the store will also be invited to get involved as Specsavers is offering official Red Nose Day glasses for just £3. The bright red comedy glasses with hair raising eye brows will be available in store from now until Red Nose Day, with £1 from each pair being donated to Comic Relief.
'We'll be making our faces funny for money in support of Red Nose Day by donning wigs and costumes,' said Linda Joyce, store director. 'We have a few activities planned so we encourage customers to join us and pick up a pair of the comedy glasses which are now on sale.'