The 'Allo 'AIlo actress and I'm a Celebrity star chats about her post-jungle wardrobe
My signature look is smart and elegant, with a bit of sex appeal. I'm curvy, so my style is always going to be a little sexy. I like flattering high-quality fabrics, either in neutrals for comfort, or in a vivid primary colour. It's important not to dress too old for your age. Older people can still wear what's fashionable. After all, 60 is the new 40!
I've been wearing glasses for reading for about 20 years, since my mid-forties, but I probably should have
worn them before then. I found that I was struggling to focus on scripts in auditions. I'm sure I lost a few jobs
because I was straining to read. Even when I got my first pair of glasses, I didn't want to put them on, as I felt
insecure. That's changed – glasses are now fashionable. 
In fact, my daughter Louise doesn't actually need them, but wears glasses some days. 
Channelling my inner Marilyn
I've got seven pairs of specs, including some black and orange prescription sunglasses, which I use for driving
(Timmy Mallett has the same pair!). I've just finished doing a play called Hello, Norma Jeane, where I was a
78-year-old grandma version of Marilyn Monroe. I wore a white dress, grey wig and fabulous chrome cat's eyes.
As I work on camera and do photoshoots, my optician advised me to put an anti-reflective lens coating on my
specs, which really helps with any glare, so I can wear my glasses on-screen or off.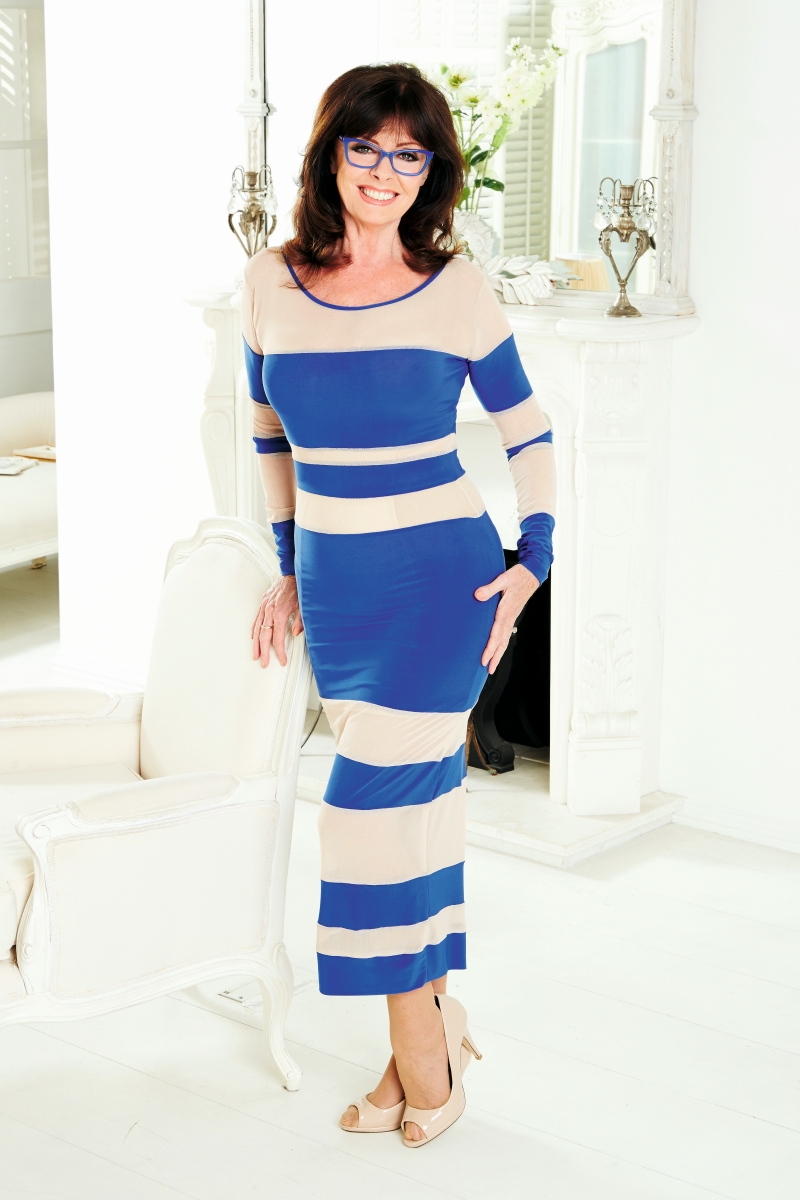 'I love, love, love these gorgeous bold blue cat's eyes! I like matching frames to my outfits, depending on what I'm wearing, so these glasses go perfectly with the blue dresses I have in my wardrobe.' 
'These leopard int glasses are perfect for spicing up a neutral top and black trousers. From a distance they might look like regular tortoiseshell specs, but up close you can see they're a bit wild – just like me!'
Vicki's career
Born in Chigwell, Essex
Attended Knewnham Junior School in Wanstead and West Hatch Technical High School
Trained at the Aida Foster Theatre School, studying drama and dance
Best known for her roles as Yvette Carte-Blanche in sitcom 'Allo 'Allo and Patricia Foster in Emmerdale
Founded celebrity speaker agency, Trading Faces in the 1990s
Awarded an MBE for Services to Charity in 2010
Recent films include Silent Hours with Downton Abbey's Hugh Bonneville
Popular contestant in I'm a Celebrity... Get Me Out Of Here