1. Use eyelash curlers to open up eyes. This will also help stop long lashes from catching against your lenses.
2. Groom and shape your eyebrows. Your glasses frame your eyes, but your brows need to frame your glasses. After shaping them, fill in any gaps with eyebrow shadow or pencil, and finish with mascara gel to keep them looking sleek.

3. Banish dark shadows under the eyes with concealer. We love wearing glasses, but sometimes they can cast dark shadows under our eyes. Counteract this by blending a yellow-toned concealer beneath the lower lids.

4. Use a nude eyeliner on your lower lids. Some glasses can make eyes appear smaller. Using a white or nude eyeliner on your waterline will make your eyes look bigger and help them really pop!
5. Highlighter is a quick make-up fix to brighten eyes. Make your eyes look brighter, whiter and more radiant by blending a light highlighter near the inner corner of your eyes.

6. Use waterproof make-up. If you've got extra long lashes, using waterproof mascara and eyeliner will help prevent you from getting make-up smears on your lenses.
7. Avoid applying eyeshadow beyond your glasses line. While you might like the idea of blending a strong colour up toward your brow line, this can clash with the lines created by your frames and end up looking messy. Instead, try blending a light or bronze shimmer up to your brow.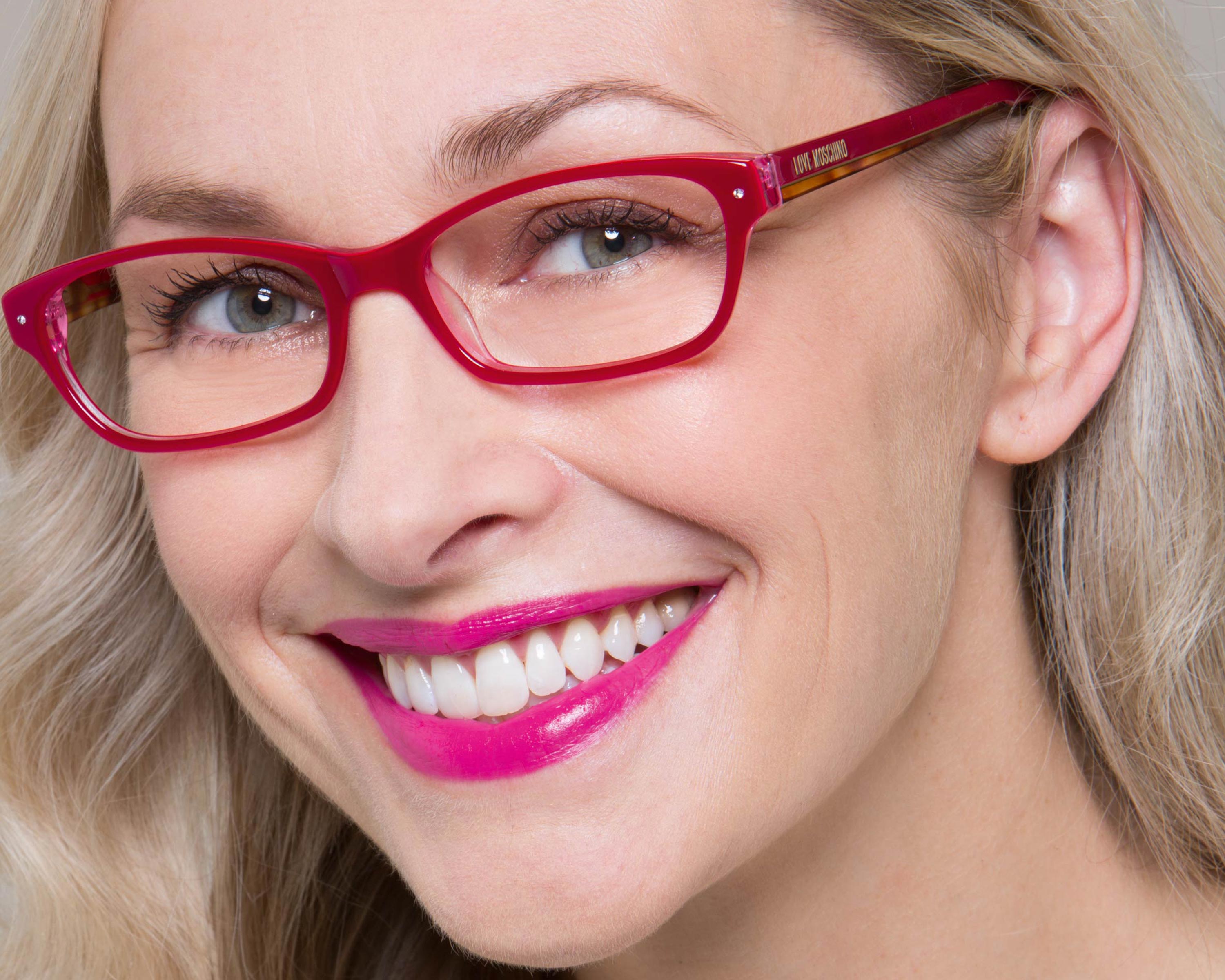 8. Create an impact with clashing specs and lippie. You don't have to stick to either bright specs or lipstick – create a statement look by matching bright pink lipstick with glamorous red glasses.
Love Moschino 05
9. Stop specs slipping with primer. Stop glasses from sliding down your nose by applying a small amount of primer to the bridge of your nose – voilà! No more annoying slippages.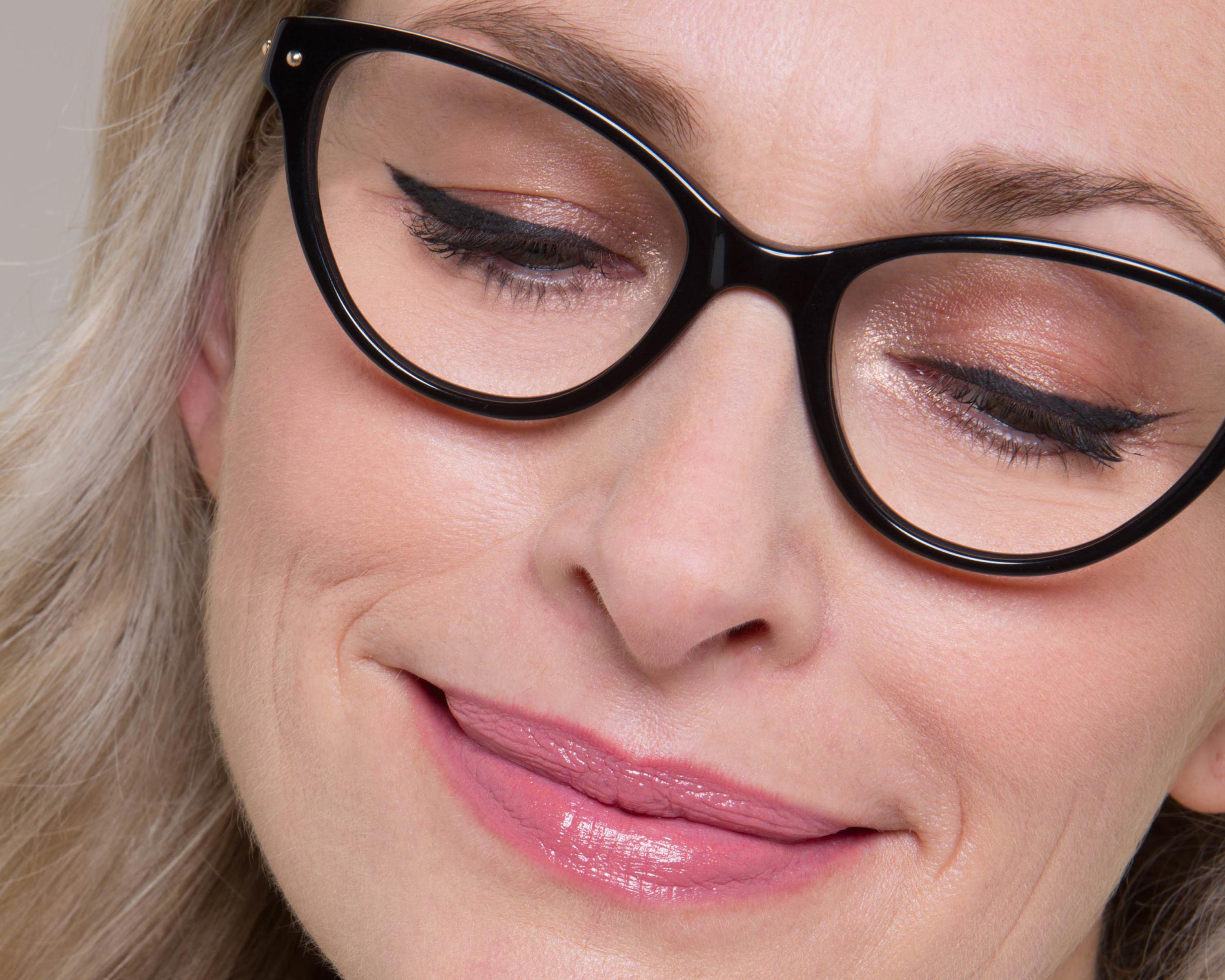 10. Match your eyeliner to your specs. For example, use a bold line with thicker frames, a thin line with rimless styles, or match a cat's eye flick with a gorgeous cat's eye style frame.
Tsula