Whether your budget is vintage or Valentino, trans-seasonal dressing is one of the trickier wardrobe skills to master. To lend a helping hand, the Evening Standard is highlighting its favourite looks this season that you can buy on the high street.
So, whether you want to overhaul your entire wardrobe or are simply looking for a spring revamp, here are three of the most easy-to-wear updates that can all be found on the high street this season.
Mellow Yellow
The SS17 fashion shows were a true rainbow of colours but the stand-outs were pink and yellow. Yellow is one of those colours that everyone says they can't wear, but they can. The trick is finding the right shade.
Paler skin tones should head for pastel shades, whereas darker skin tones can get away with pretty much any shade, although mustard or a brighter yellow will always look fab.
Love Moschino 07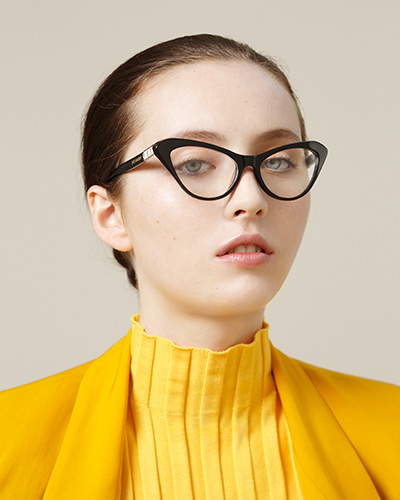 Pink is the colour
Lots of people are put off by colour because a head-to-toe look can seem scary. A delicate, soft pink is an easy entry point before working up to bolder, and even clashing, tones.
If you don't want to wear it all over, use as an accent colour on shoes or make one piece of clothing the statement.
KYLIE 07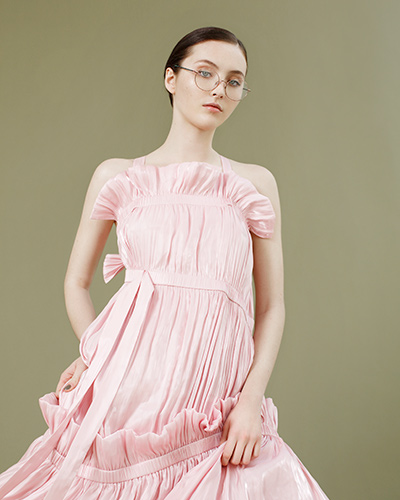 Stylish Stripes
Stripes appear on the catwalks, in some variation, every season. Luckily they are also super easy to wear and can look really luxe. For a simple way to master the trend, a stripy blazer is an easy win and you can never go wrong with a classic stripe shirt or Breton top.
Complement this look with a block frame pair of glasses which will tick the geek chic box and look great with your day-to-day style.
ROXY TEEN 10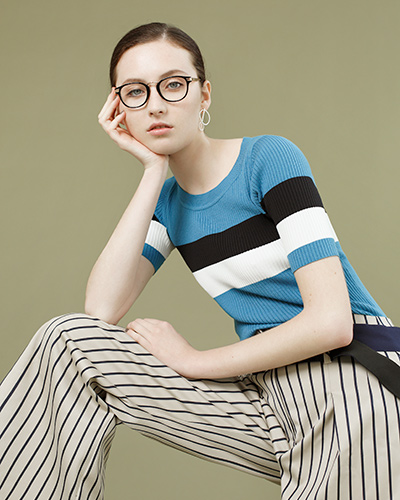 To read the full article about this season's latest trends click here.
Photography: Lauretta Sutter