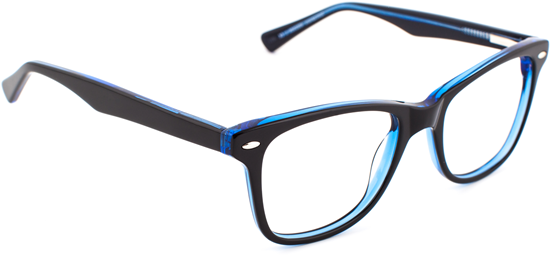 Cherry - £85
This is the perfect example of successful, refined design. When vintage inspiration is given a contemporary twist with modern materials, new colours, and subtle improvements to the shape, the results can be magnificent. This ladies' black and blue frame is a style diamond. Flex hinges add to the comfort and durability of frame.
SKU 25665130
View our full range of women's blue glasses.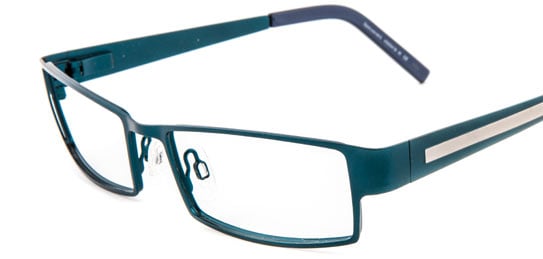 Dexter - £85
This men's metal frame has an angular front and is great for flattering round faces or rounder features. The arms have a striking silver layer of metal which contrasts with the petrol blue colour of the frame.
SKU 25060997
View our full range of men's blue glasses.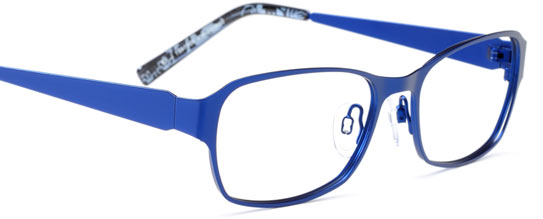 Miranda - £85
This is a deep, navy blue metal frame that oozes style in its simplicity. The shape is great and not only will flatter most faces, but is suitable for most varifocal or bifocal lenses.
SKU 25289619
View our full range of blue metal glasses.