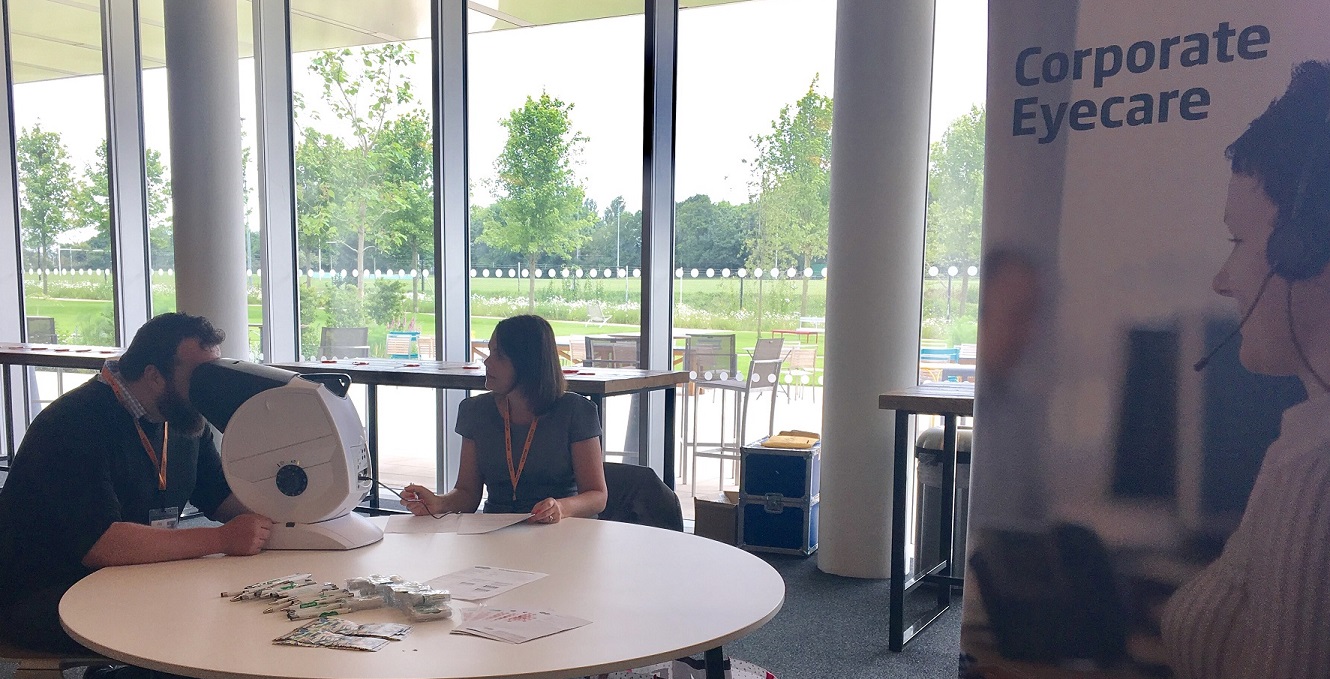 As well as being Europe's leading entertainment and communications business Sky is also a role model for employee benefits and wellbeing. To aid with communication and education, Sky has held a number of benefits fairs, to which Specsavers Corporate Eyecare has been invited.
Laura Butler, key accounts manager, and her team from Specsavers Corporate Eyecare attended the first benefits fair at Sky's Isleworth site, which has in excess of 6,000 employees. This was followed by similar fairs in Dunfermline and Livingstone, where Sky employs 3,500 and 4,000 people respectively.  
'We take a vision screener to all sites,' explains Laura, "which enables us to test visual acuity – sight over distance. This provides a good indication of whether an employee should be referred for a full eye examination with their local optician. For drivers, there are other important factors in whether their eyesight is adequate, including peripheral vision and the ability to focus between near and far objects. The purpose of the exercise is, however, to raise awareness of the benefits of eyecare and to encourage employees to have their eyesight and eye health checked regularly.'
Sky holds regular benefits fairs to communicate their benefits packages and to make sure employees are aware of the value they are adding. Input from Specsavers was welcomed as eyecare has so many wider benefits, of which their employees may otherwise be unaware.
With more than 700 stores nationwide, Specsavers Corporate Eyecare is ideal for a multi-sited business like Sky, as there is always an optician based locally and conveniently for employees. Attending wellbeing events such as those at Sky enables Specsavers Corporate Eyecare to add value to its offering by showing the worth of eyecare. It is also often an opportunity to show drivers in particular how their eyesight may have deteriorated without them even realising.
For more information visit www.specsavers.co.uk/corporate