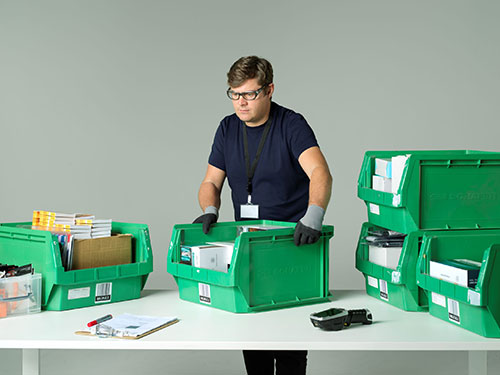 A new survey from Specsavers Corporate Eyecare has shown that there is a real need for prescription safety eyewear. In a survey* of over 500 UK companies it has been revealed that, on average, a third (33.6%) of employees who require safety eyewear have a prescription requirement.
Jim Lythgow, director of strategic alliances at Specsavers Corporate Eyecare said: 'The need for prescription safety eyewear is far more significant than many may have thought. This has major implications for the use of over-goggles in the workplace.'
Some employers choose to provide over-goggles to people who wear prescription glasses, rather than offer prescription safety eyewear. However, wearing two sets of lenses can cause reflections, which can impact clear vision, as well as being uncomfortable. This means over-goggles are far from the ideal solution for employees who need safety eyewear and have prescription requirements.
Jim Lythgow continued: 'Over-goggles are an old-fashioned solution. It is understandable that an employer with one or two people with an occasional requirement might opt for just providing over-goggles. But with one third of employees who need safety eyewear having a prescription requirement, prescription safety eyewear is really the sensible answer.'
Some employers may not provide prescription safety eyewear if they don't know it's available. However, it is perhaps easier to provide than employers may realise. Employees can obtain safety glasses tailor-made to their prescription at their local optical store, just as they would for glasses for DSE use, or prescription sunglasses. The designs have come a long way in recent years, including wraparound-style glasses, with plastic or metal frames, and a selection of lens types and treatments. Brand-name designs are also available making the options far more trendy and sporty-looking, increasing the incentive to wear them.
They can be obtained using eVouchers in the same way DSE requirements can be met for screen users.
For more information on prescription safety eyewear, visit: www.specsavers.co.uk/corporate/safety-eyewear
*Research undertaken by Opinium on behalf of Specsavers Corporate Eyecare in February 2019 among over 500 senior decision makers in UK businesses.