Eyecare employed in the fight against modern health risks
June 2014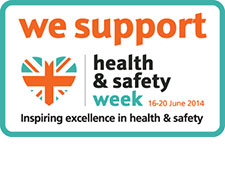 In support of Health and Safety Week 2014, Specsavers Corporate Eyecare is providing employers with information regarding the ways in which eye examinations can help with the detection and monitoring of serious health conditions, like diabetes and heart disorders.
With the work and lifestyle changes that have taken place since the Health and Safety at Work etc Act was introduced in 1974, the country's employers are now facing new challenges to employee health and wellbeing. The dangers from within the human body are often far greater than the workplace risks:
Diabetes
Figures released by Diabetes UK in February 2014 reveal that 3.2m. people in the UK are currently diagnosed with diabetes. This equates to 6% of UK adults, not including the hundreds of thousands of people with undiagnosed type 2 diabetes. It is the rate of increase of cases that most concerns experts.
High blood pressure and heart disease
The British Heart Foundation (BHF) states that 5m. people in the UK have undiagnosed high blood pressure. High blood pressure is one of the risk factors in developing heart and circulatory disease. The BHF also states that around 2.3m. people living in the UK have coronary heart disease.
Detection and monitoring
A full eye examination can aid the detection and monitoring of many serious illnesses and health conditions, including:
diabetes
various heart conditions
cancers of the eye, such as melanomas
brain tumours
high cholesterol
detached retina
hypertension (high blood pressure)
glaucoma
Preventative care
Eyecare comes, therefore, very much within the sphere of preventative care, the advantages of which can be as great for the employer as for the employee. Laura Butler, key accounts manager for Specsavers Corporate Eyecare, says: 'The crux of all health and safety action is prevention. Eyecare provides a cheap and simple way to evaluate health and to monitor potentially serious conditions, maximising the chances of prevention of ill-health.'
Action
Specsavers Corporate Eyecare is hoping Health and Safety Week 2014 may provide the stimulus employers need to re-evaluate their health and safety policies. Simple options, such as eyecare, can make a big difference to the health of employees and, ultimately, to the health of the business.
To help employers in communicating the message, Specsavers Corporate Eyecare has produced a series of free posters to promote the benefits of eyecare. These can be downloaded by visiting: www.specsavers.co.uk/corporate/employers/downloads.
Existing health and safety regulations mean that employers already have to provide eyecare for all computer users. Adding those who require safety eyewear and those provided with company-funded eyecare because they drive for work, means that the vast majority of the working population should already be receiving eyecare through their employer. 'With an eye examination providing the opportunity of such positive benefits for wider health, it is a win-win situation all round', concludes Laura Butler.
Back to News