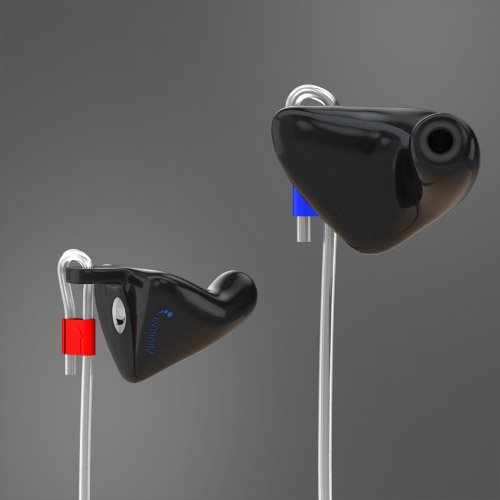 Research from Specsavers Corporate Eyecare today reveals that one-third (34%) of employees who require hearing protection for work purposes are not provided with it by their employer. The research took place among employers in all business sizes across the UK.
Jim Lythgow, director of strategic alliances at Specsavers Corporate Eyecare, commented: 'Employers themselves acknowledge that they are not providing the necessary hearing protection, and by failing to do so, they may be putting their employees' hearing at risk.'
Noise above 85 decibels can cause permanent and disabling hearing damage, and much like your eyesight, the damage cannot be reversed. Poor hearing makes conversations difficult and can lead to those affected becoming isolated. However, Under the Noise at Work Regulations (2005), it is the responsibility of employers to protect their employees from exposure to excessive noise and noise-induced hearing loss.
Only a quarter of employers provide custom-fit hearing protection
The survey went on to look at the types of hearing protection offered:
What types of hearing protecting do you provide?
| | |
| --- | --- |
| Overhead earmuff | 42 % |
| Foam earplug | 37 % |
| Custom moulded earplug | 26 % |
| Ear canal caps | 21 % |
| Flanged earplug | 20 % |
| Integrated earmuff | 18 % |
| Banded earplug | 17 % |
Custom-moulded ear plugs are generally accepted to be the most effective solution for hearing protection, yet these are provided by just a quarter (26%) of employers. Custom-fit hearing devices provide an individual and unique fit with guaranteed levels of protection. Produced from impressions taken of the ears, custom-fit hearing devices can be made from soft, medical-grade silicone so users can wear them for longer than standard earplugs, with greater levels of protection. They are specially designed to fit each unique ear shape for a better, more comfortable fit.
Jim Lythgow said: 'It is good to see that at least some hearing protection is being offered. Employers may feel that what they have provided is adequate, but it is important that needs and risks are fully assessed so that the most appropriate type of hearing protection is made available.'
For more information about hearing and ear health, visit: www.specsavers.co.uk/hearing
*Research undertaken by Opinium on behalf of Specsavers Corporate Eyecare in February 2019 among over 500 senior decision makers in UK businesses.