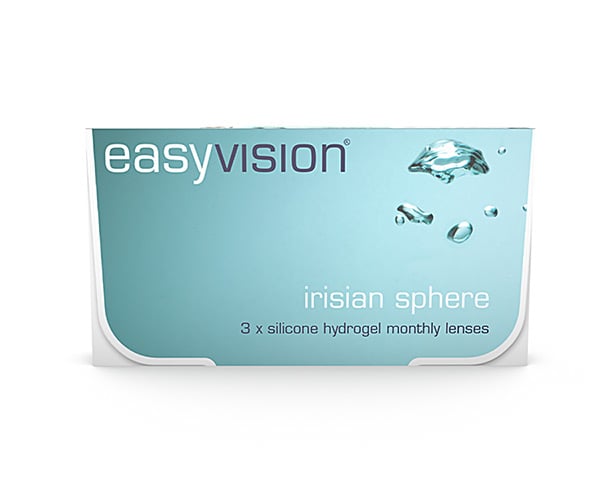 Delivery information
Deliveries should be with you in 3-8 working days.
Important information about your prescription
It's really important to have a valid prescription when buying contact lenses – so before you order, we'll need you to upload a picture of your contact lens prescription. This is different from your eye test prescription, so just make sure it has all your contact lens details on it and that it's in date.
After you've done that, we just need to validate your prescription to follow regulations set by the General Optical Council. So we might contact you within 24 hours to double-check that your prescription is all correct and right for you.
No quibble, no fuss guarantee.
If you have any problems within 100 days of purchase, we'll put them right.
Details
easyvision Irisian – reusable contact lenses are ideal for those with a busy lifestyle. These Alcon manufactured Silicone hydrogel lenses allow up to 5 times more oxygen to your eyes, keeping them hydrated for longer. Easy handling thin edges and a visibility tint makes taking these lenses out of their pack and into your eyes quick and simple.
Alcon's SmartShield technology provides an ultra-smooth lens surface that resists daily deposits for a more comfortable experience.